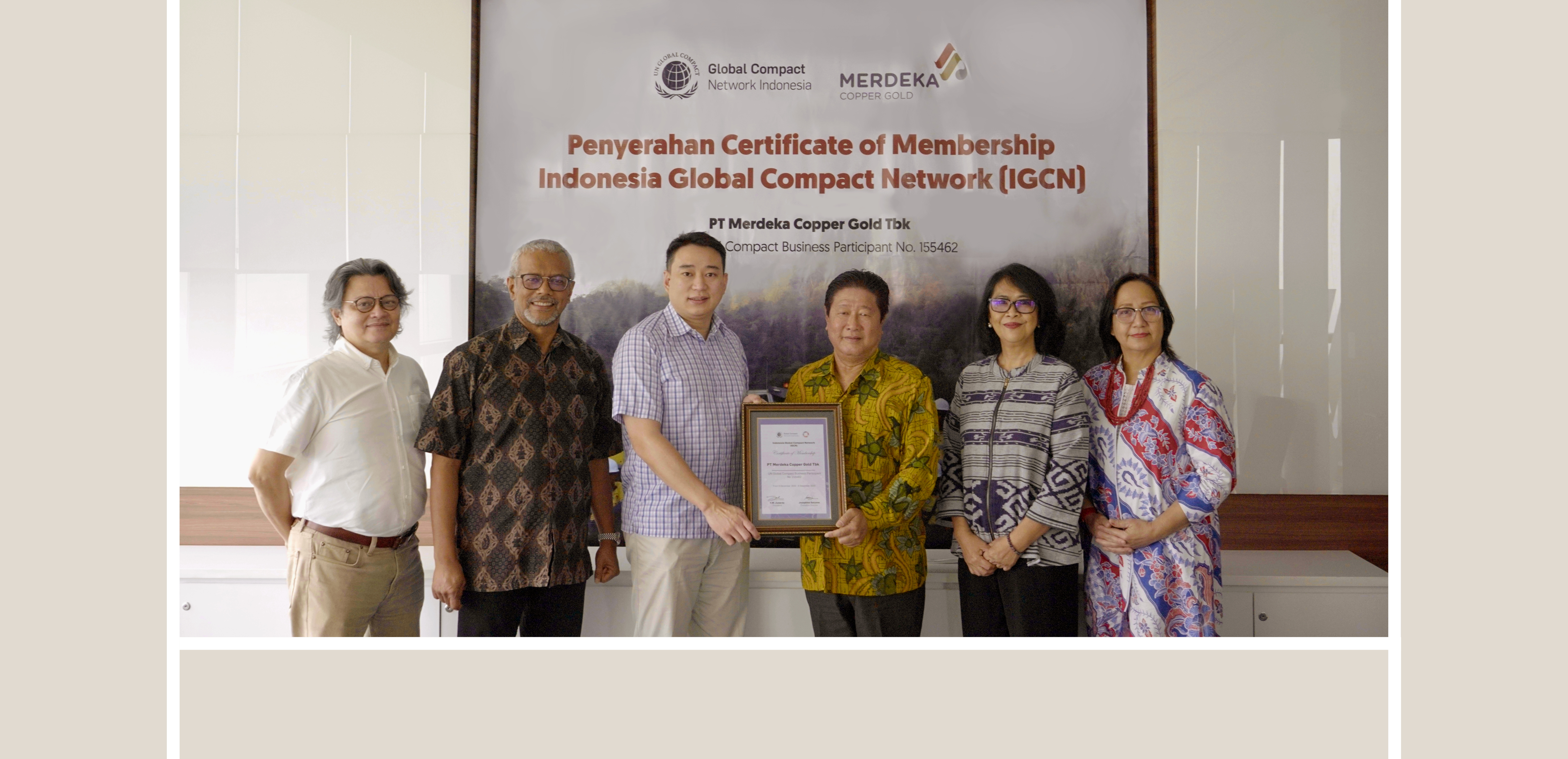 PT Merdeka Copper Gold Tbk Becomes a Member of the UN Global Compact
PT Merdeka Copper Gold Tbk strengthens its commitment to socially responsible business practices by becoming a member of the United Nations (UN) Global Compact; an institution that promotes corporate sustainability policies and implementation and supports broad goals of the United Nations, particularly the Sustainable Development Goals. Merdeka has consistently demonstrated its commitment to human rights, labor, environment, and anti-corruption through policies, procedures, and implementation, which are in line with the Ten Principles of the UN Global Compact. Merdeka's participation in the UN Global Compact will enhance Merdeka's sustainability performance through membership access to networks, guidance, training, and industry collaboration at the national and global levels.
Merdeka was accepted as a member of the UN Global Compact on 6 December 2022. Subsequent to Merdeka's membership approval by the UN Global Compact, a certificate handover ceremony was held at Merdeka's office on 16 December 2022 where Y.W. Junardy, President of Indonesia Global Compact Network (IGCN), UN Global Compact local chapter in Indonesia, presented the membership certificate to Albert Saputro, President Director of PT Merdeka Copper Gold Tbk. The event was also attended by IGCN representatives: Ani Rahardjo, Director of IGCN, and Jenneke Waworuntu, Relations Management Officer & Program Development; and Merdeka representatives: Boyke P. Abidin, Director of External Affairs; Tom Malik, General Manager Corporate Communications; and Bahtiar Manurung, Sustainability Manager.