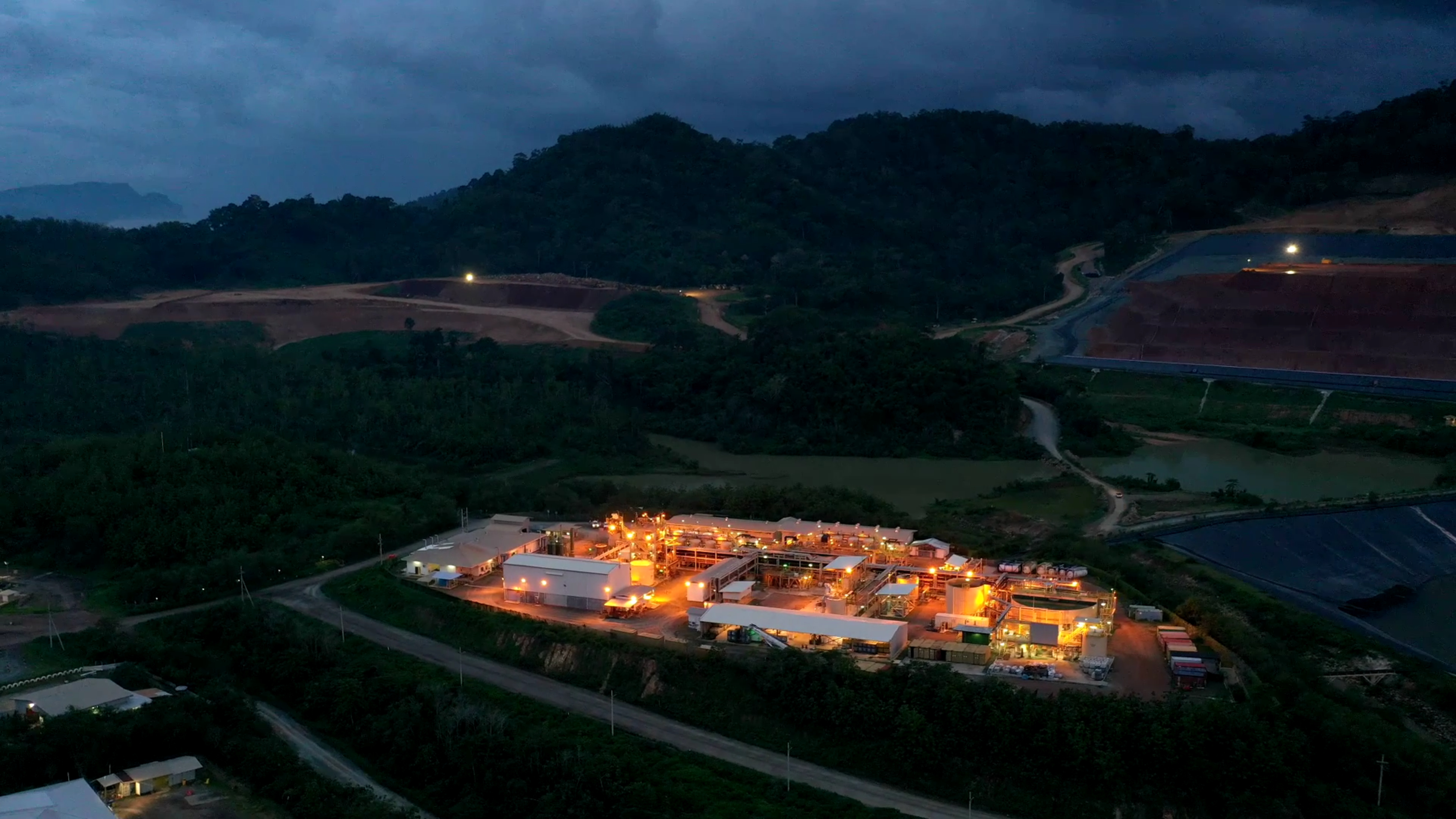 Operated by PT Bumi Suksesindo (BSI), the Tujuh Bukit Gold Mine is an open pit mine in Banyuwangi, East Java, which excavates mineral ores and extracts gold and silver deposits, using an efficient leaching method.
BSI operates the Tujuh Bukit Gold Mine based on the Mining Business License for Operation and Production obtained since 2012 on an area of 4,998 hectares in a production forest area in Sumberagung Village, Pesanggaran Sub-District, District of Banyuwangi, with only 992 hectares of the 4,998 hectares used by BSI for mining operations.
Commencing construction in 2014, the Tujuh Bukit Gold Mine began mining its first ore in 2016 and produced its first gold in 2017, becoming one of the largest primary gold mine in Indonesia. The Tujuh Bukit Gold Mine was designated as a National Vital Object in 2016 for the quality of its mineral resources which are recognized by the state as a strategic asset.
As part of the Merdeka group that is committed to sustainable mining, BSI protects the environment, minimizes and rehabilitates the environmental impact of its mining operations. As part of the implementation of international best practice mining standards, BSI carries out progressive reclamation—reclamation that starts immediately once one part of the land has been used, without waiting for the entire area to be mined. In addition, BSI also manages compensation land in Bondowoso, East Java, and Sukabumi, West Java, covering an area of 1,918.62 hectares. Compensation land is land that must be submitted to the government by the holder of the Borrow to Use Forest Permit (PPKH) in a clear and clean form and has been reforested. BSI also monitors the quality of river and seawater biota and the diversity of flora and fauna.
In addition to being one of the biggest tax contributors for Banyuwangi and Indonesia, BSI fully contributes to social progress and community welfare in the area around the mine through employment, business opportunities for local entrepreneurs also community development, and empowerment programs. About 70% of BSI's workforce comes from the Pesanggaran sub-district and District of Banyuwangi, which together produce metals and minerals that are essential for the advancement of human life.