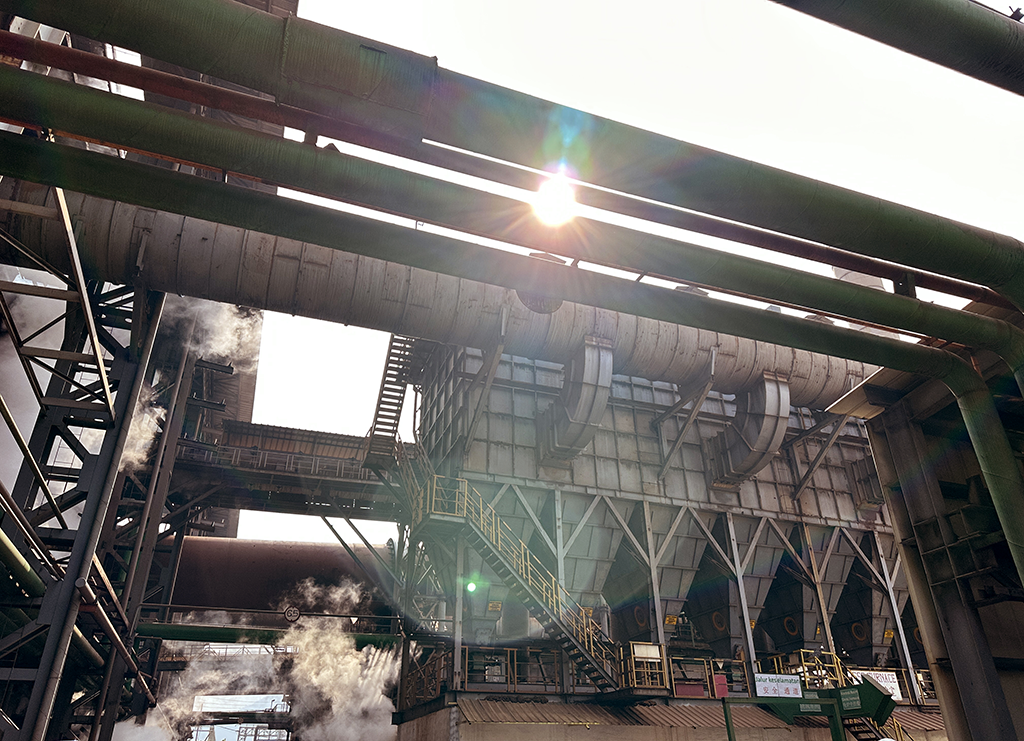 PT Merdeka Battery Materials (MBM) holds a portfolio of high-quality EV battery value chain assets located in Central and South East Sulawesi, Indonesia. MBM consists of the following assets:
Sulawesi Cahaya Mineral (SCM) mine (51.0% MBM, 49.0% Tsingshan)
Regarded as one of the world's largest nickel resources containing approximately 13.8 million tonnes of nickel (1.22% Ni grade) and 1.0 million tonnes of cobalt (0.08% Co grade). The SCM mine was originally owned by Rio Tinto and is a large, shallow, low-cost open pit mine within a 21,100-hectare concession area. The SCM mine has the right mix of limonite (77%) and saprolite (23%) for battery-focused nickel processing. Limonite is the raw material used in the production of Mixed Hydroxide Precipitate (MHP) through High-Pressure Acid Leach (HPAL) processing technology;


…

Rotary Kiln-Electric Furnace (RKEF) smelters (50.1% MBM, 49.9% Tsingshan)
Two operating nickel RKEF smelters (CSI and BSI) produce Nickel Pig Iron (NPI). Each CSI and BSI has a nameplate capacity of 19,000 tonnes of nickel in NPI per annum. A third smelter (Zhao Hui Nickle (ZHN)) is currently under construction with a nameplate capacity of 50,000 tonnes of nickel in NPI per annum. MBM is planning to capture additional value downstream by modifying one of the existing RKEF smelters and installing converters to the ZHN smelter to enable the production of a high-grade nickel matte product;


…

Acid Iron Metal (AIM) project
A modern processing plant facility that will process high-grade pyrite feedstock from Merdeka's Wetar Copper Mine to recover acid and steam for use in HPAL plants, in addition to producing other metals such as copper, gold and iron. The AIM project is owned by PT Merdeka Tsingshan Indonesia, a joint venture holding company that is owned 80% by MBM and 20% by Tsingshan;


…

Indonesia Konawe Industrial Park (IKIP)
A joint venture between MBM (32%) and Tsingshan (68%) to develop an approximately 3,500 hectares nickel industrial park, with a focus on HPAL processing technology for battery metals within the SCM concession area;


…

HPAL plant
MBM plans to develop HPAL processing capability at IKIP and is currently in active discussions with potential HPAL joint venture partners. The HPAL plant will provide MBM with further exposure to the strategic materials and EV battery value chain and will benefit from the SCM mine's substantial limonite resource. The HPAL plant is expected to process limonite ore from the SCM mine with a planned capacity of 120kt per annum of Mixed Hydroxide Precipitate (MHP), an intermediate nickel product produced from laterite nickel ore, which is scheduled to commence production in 2025 supplying downstream precursor participants as an input material used in battery production.


…

Other assets include a ~50km dedicated haul road connecting the SCM mine/IKIP and Indonesia Morowali Industrial Park (IMIP) and a 500 ha limestone mining concession.


…
MBM is a 59.9% subsidiary of PT Merdeka Copper Gold Tbk (Merdeka). Merdeka acquired the MBM suite of assets over a series of transactions which was completed in May 2022. Since the completion of the transaction, MBM has made significant progress in:
Developing a long pipeline of tangible and de-risked downstream projects supported by long-life upstream assets (SCM mine);


…

Established and enhanced strategic partnerships with global battery materials leaders: CATL (5% shareholder of Merdeka), Huayou Cobalt, and Tsingshan;


…

Invested significant capital on a strategic, dedicated ~50km haul road to enhance connectivity between SCM mine/IKIP and IMIP; and


…

Established a world-class management team to lead MBM into its next phase of growth.


…
In early January 2023, Merdeka announced it is considering various capital market options to best position MBM to successfully deliver on its pipeline of downstream expansion projects. An option that is currently under consideration is a proposed initial public offering of MBM on the Indonesia Stock Exchange to create a listed subsidiary. The creation of a listed and vertically integrated battery materials company of global significance would position MBM to maximise the value of its portfolio of high-quality assets and would provide access to new capital to allow it to pursue downstream expansion projects.