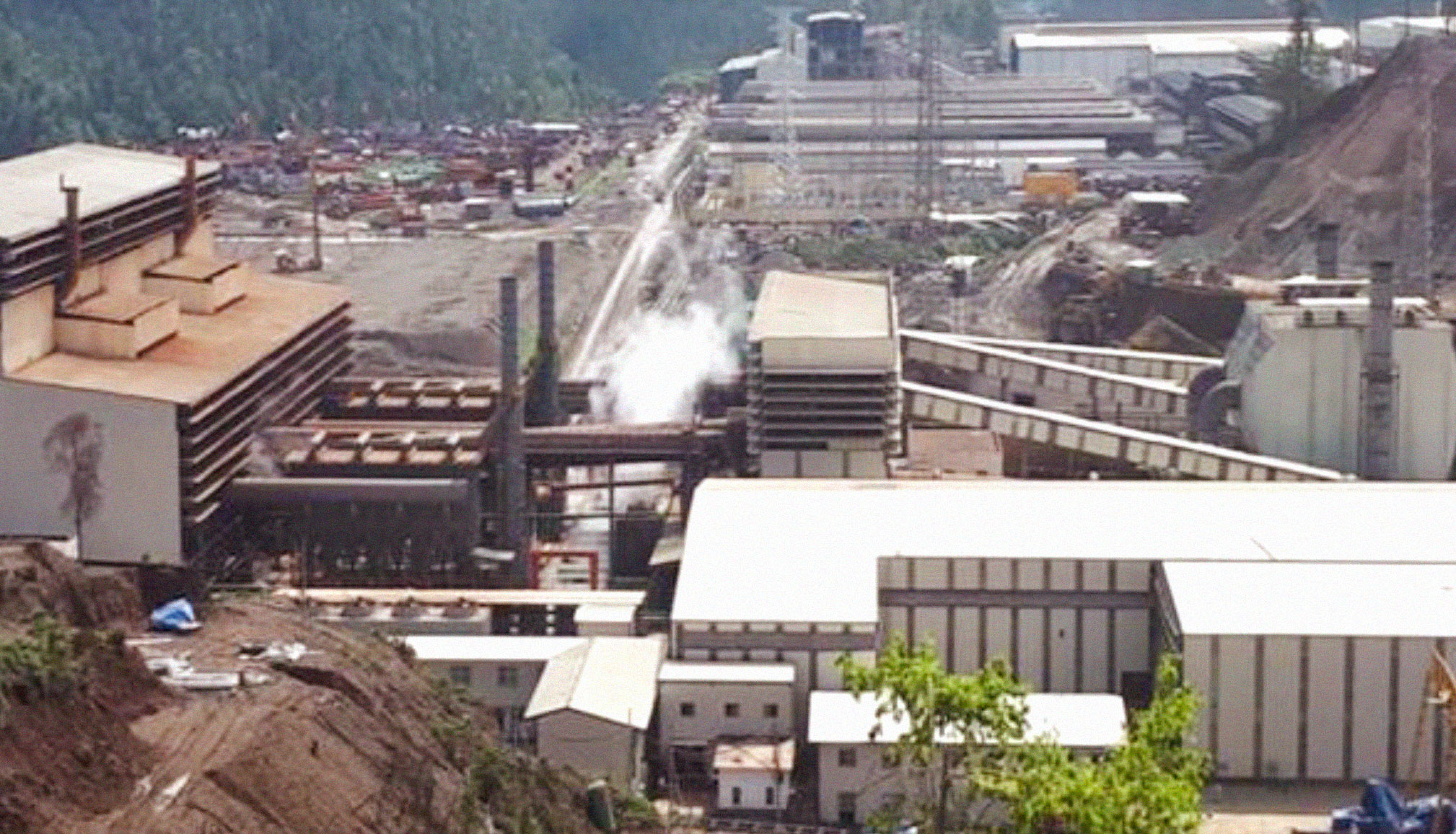 Merdeka is developing a nickel project in Southeast Sulawesi, through the acquisition of a world-class nickel mine project and two operating nickel smelters, which will be connected to the development of a nickel industrial area.
In 2022, through its subsidiary PT Batutua Tembaga Abadi, PT Merdeka Copper Gold Tbk acquired 55.3% ownership of PT Merdeka Battery Materials (previously named PT Hamparan Logistik Nusantara) which owns the majority shares of PT J&P Indonesia (JPI), PT Zhao Hui Nickel (ZHN), and PT Jcorps Industri Mineral (JIM).
JPI, through a 51.0% shareholding, controls PT Sulawesi Cahaya Mineral (SCM) which holds a nickel mining business license covering an area of 21,100 hectares in Routa District, Konawe Regency, Southeast Sulawesi Province. SCM is the world's largest undeveloped nickel resource set to commence production in late 2022. SCM is able to provide a multi-decade supply of nickel ore for stainless steel and battery-grade nickel. SCM is of extraordinary scale, with a total JORC (Joint Ore Reserves Committee) resource of over 1.1 billion dmt at 1.22% Ni, containing 13.8Mt Nickel and 0.08% Co containing 1.0Mt Cobalt.
In addition, JPI also owns two operating Rotary Kiln Electric Furnace (RKEF) nickel smelters: PT Cahaya Smelter Indonesia and PT Bukit Smelter Indonesia, with a combined nameplate capacity of 38,000 tons of nickel per annum. While ZHN is currently constructing four RKEF lines with a total capacity of approximately 50ktpa Ni expected to be operational in Q2 2023.
While, JIM owns a 32% stake in Indonesia Konawe Industrial Park (IKIP), a joint venture with Tsingshan Holding Group that will develop a future nickel industrial area within the SCM concession area.
Future nickel, cobalt, and copper investments will be carried out with a new strategic partnership between Merdeka and Hong Kong Brunp CATL (Contemporary Amperex Technology Co., Limited), the world's largest supplier of electric vehicle batteries.