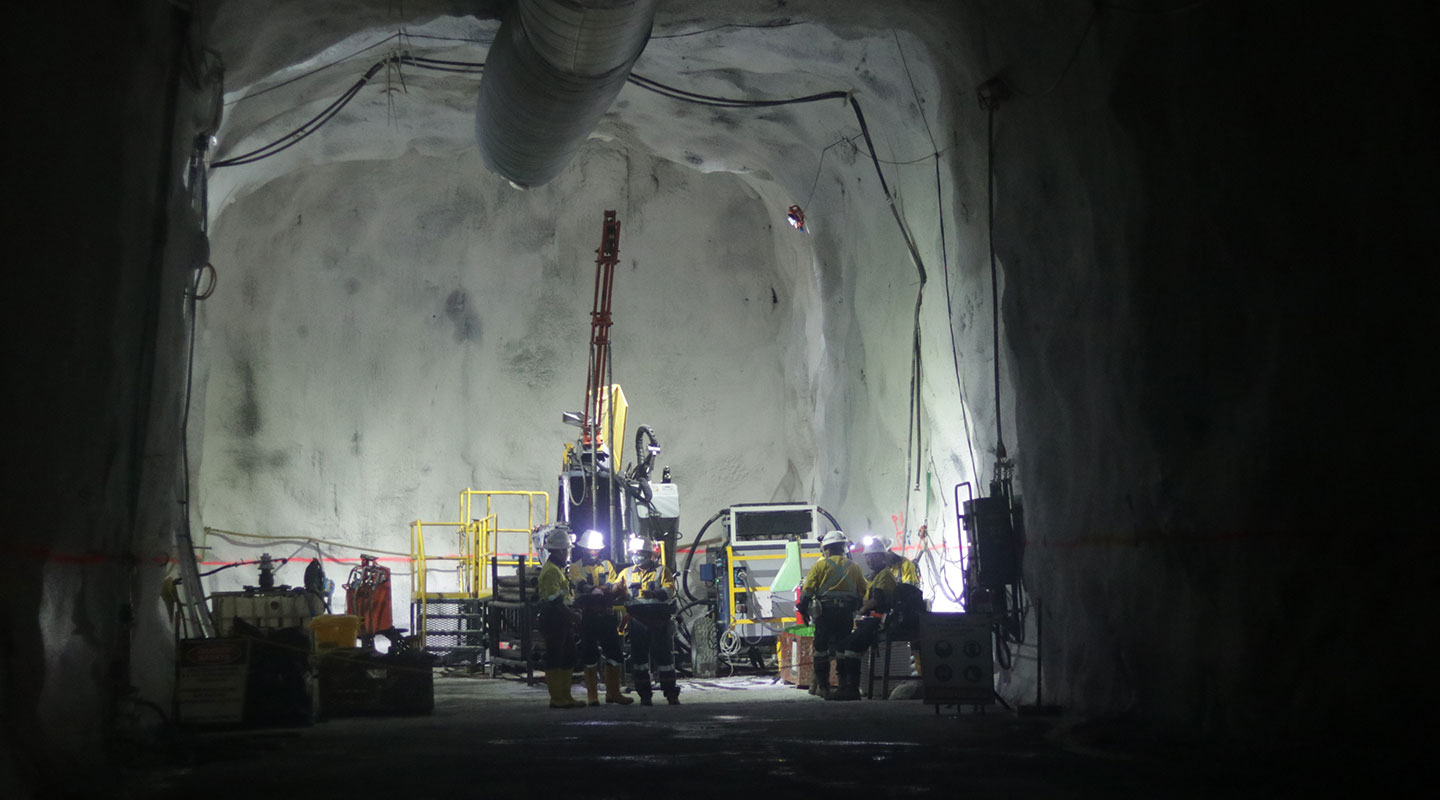 Located beneath the operating Tujuh Bukit Gold Mine, the Tujuh Bukit Copper Project is one of the world's largest pre-production copper projects containing Mineral Resources of 1.71 billion tonnes of ore at a grade 0.47% copper and 0.50 g/t gold containing approximately 8.1 million tonnes of copper and 27.4 million ounces of gold, including Indicated Resource of 442 Mt at 0.60% copper and 0.66 g/t gold. The world-class ore content can be compared to the Batu Hijau Copper-Gold Mine in Sumbawa and Grasberg Mine in Mimika Regency, Papua.
Since 2018, Merdeka has made significant investments to advance the Tujuh Bukit Copper Project including the development of a 1,890 metres long exploration decline, resource definition drilling, geological modeling and ongoing technical studies.
In October 2022, Merdeka announced the results of a detailed Scoping Study which was independently prepared by leading technical consultants ORELOGY with significant specialist contributions from Stantec, DRA, Ausenco, and Hatch. The Scoping Study, based on both historical drilling and 83,594 meters of drilling completed since 2017, confirms positive economics for the development of a globally significant, low-cost, copper and gold underground mine with a mine life of 40 years.
Merdeka has appointed Stantec and DRA as the lead technical consultants for the Pre-Feasibility Study (PFS) which is advancing toward completion in Q1 2023. The PFS will include an examination of the technical and economic viability of an initial 4Mtpa sub-level cave (SLC) operation focusing on the high-grade upper portion of the deposit.
The potential development of an SLC operation will enable Merdeka to significantly reduce upfront pre-production capital investment and achieve earlier production before transitioning to the development of a larger, 24Mtpa block cave operation as contemplated in the Scoping Study. An SLC operation will enable early access to higher grade portions of the TB Copper orebody and enable Merdeka to apply the ongoing learnings from the SLC operation and increased orebody knowledge to de-risk and optimize the block cave expansion.
An inaugural reserve statement for the TB copper Project is planned to be released in Q2 2023 supported by the Pre-Feasibility Study (PFS) economic assessment.
The permitting process commenced with the Government of Indonesia Feasibility Study completed and approved in mid-2022. Merdeka is aiming to complete the environmental permitting by 2023, with the start of development to commence in early 2024.