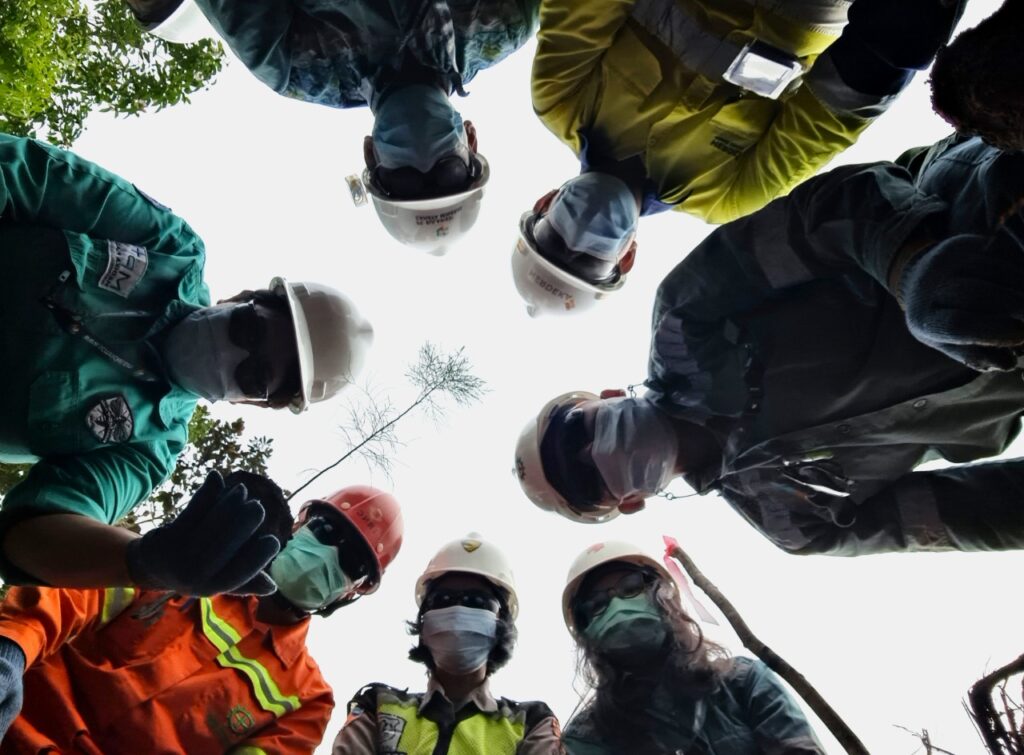 Sustainability serves as the foundation of our business. We firmly believe that the sustainability of our company relies not only on efficient and profitable operations, but also on the health and safety of our employees, responsible environmental stewardship, harmonious relationships with all stakeholders, and our significant contributions to societal well-being.
Our commitment to sustainability is enshrined in our Sustainability Policy, formulated with reference to The United Nations Guiding Principles on Business and Human Rights, the International Labour Organization's Declaration on fundamental principles and rights at work, the OECD Guidelines for Responsible Business Conduct, and the Financial Services Authority Regulation No. 51/POJK.03/2017 on the Implementation of Sustainable Finance for Financial Services Institutions, Issuers, and Public Companies.
To enhance our sustainability performance, in 2022, we have devised a Six Pillars of Sustainability Strategy aligned with the Sustainable Development Goals. These six pillars encompass the environment, health and safety, employees, community, human rights, and governance.