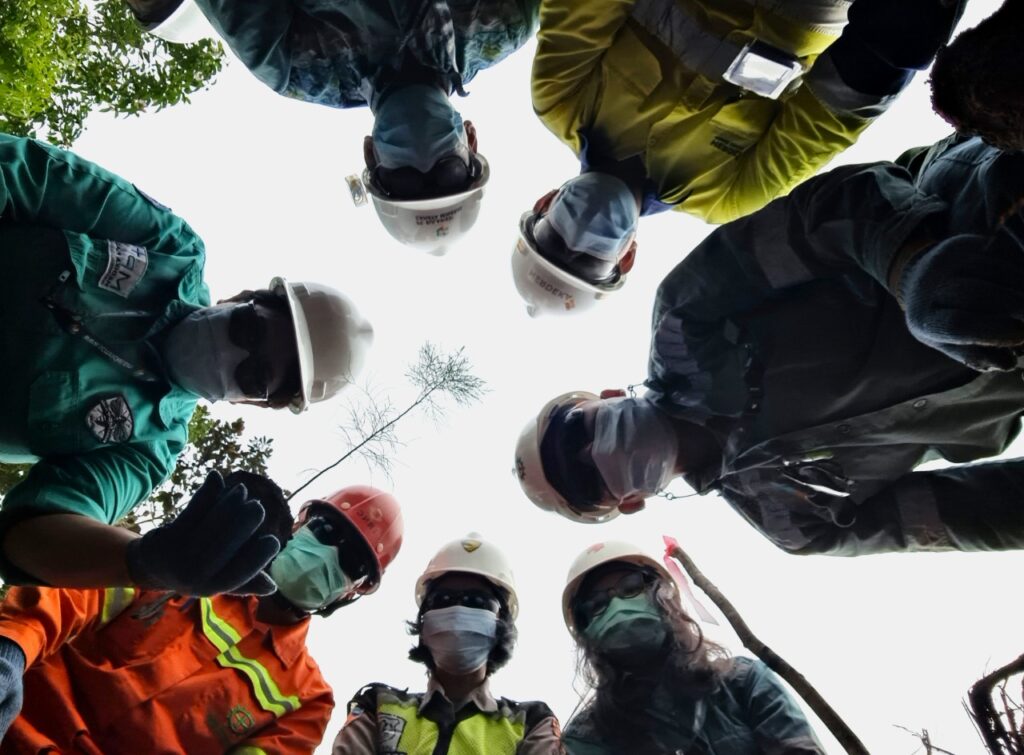 Keberlanjutan merupakan landasan bisnis kami. Kami percaya bahwa keberlanjutan perusahaan kami tidak hanya bergantung pada bisnis yang efisien dan menguntungkan, tetapi juga pada kesehatan dan keselamatan kerja karyawan, pengelolaan lingkungan hidup yang bertanggung jawab, hubungan yang harmonis dengan seluruh pemangku kepentingan, juga kontribusi signifikan kami kepada kesejahteraan masyarakat.
Komitmen kami atas keberlanjutan tertuang dalam Kebijakan Keberlanjutan yang disusun dengan mengacu pada The United Nations Guiding Principles on Business and Human Rights, International Labour Organization Declaration tentang prinsip dan hak mendasar di tempat kerja, Pedoman Uji Tuntas OECD untuk Bisnis yang Bertanggung Jawab, dan Peraturan Otoritas Jasa Keuangan No. 51/POJK.03/2017 tentang Penerapan Keuangan Berkelanjutan bagi Lembaga Jasa Keuangan, Emiten, dan Perusahaan Publik.
Untuk meningkatkan kinerja keberlanjutan, pada 2022 kami merumuskan Enam Pilar Strategi Keberlanjutan yang sejalan dengan Sustainable Development Goals. Keenam pilar tersebut mencakup lingkungan, kesehatan dan keselamatan, karyawan, komunitas, hak asasi manusia, dan tata kelola.