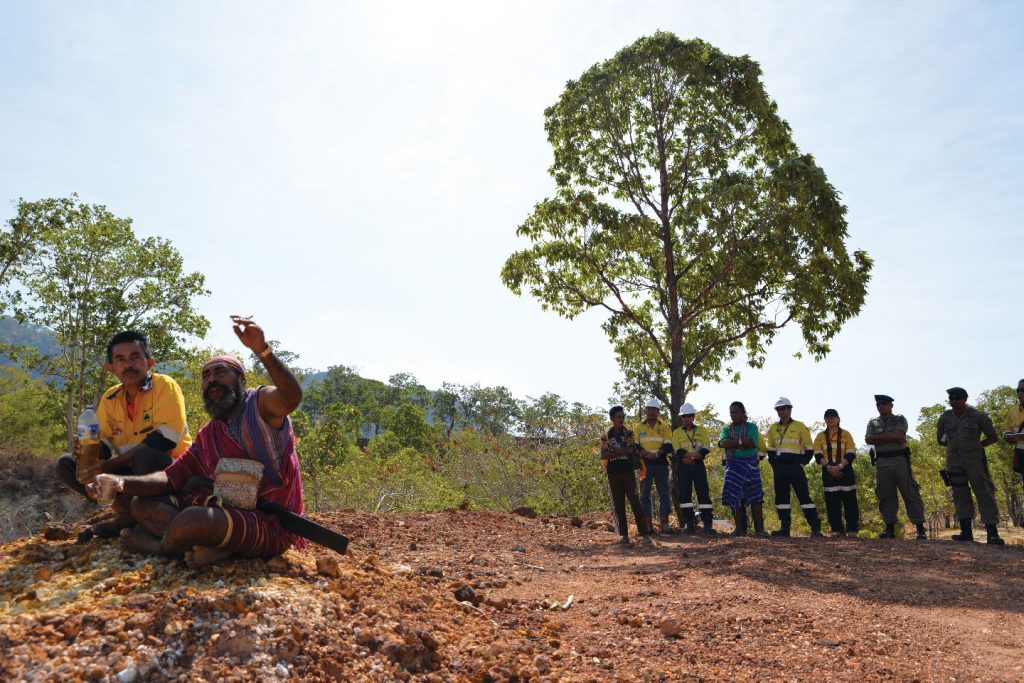 Kami menghormati dan menegakkan hak asasi manusia (HAM) dan meyakini bahwa setiap manusia mempunyai hak untuk menjalani kehidupan yang bermartabat. Kami menyadari bahwa bisnis tambang kami dapat berdampak terhadap HAM. Oleh karena itu kami berkomitmen menghormati HAM yang diakui secara internasional sebagaimana diatur Universal Declaration of Human Rights, termasuk International Labour Organization Declaration mengenai prinsip dan hak mendasar di tempat kerja, begitu pula dengan peraturan Undang Undang Hak Asasi Manusia No. 39/ 1999.
Komitmen tersebut diwujudkan melalui manajemen bisnis yang kami jalankan sesuai dengan The United Nations Guiding Principles on Business and Human Rights dan The Ten Principles of the United Nations Global Compact.
Komitmen kami dalam menghormati HAM tecermin dalam Kebijakan Hak Asasi Manusia kami yang menegakkan kebebasan berekspresi, berkumpul, dan berserikat, dan melarang segala bentuk diskriminasi dan pelecehan, serta tidak menolerasi terjadinya kekerasan di area kerja.
Komitmen kami terhadap HAM juga kami tanamkan dalam Kode Etik kami, yang disosialisasikan kepada setiap karyawan. Melalui Kode Etik Keberlanjutan Pemasok, kami juga mensyaratkan setiap rekan bisnis kami menghormati HAM. Aspek-aspek HAM turut kami sertakan dalam Kebijakan Keberlanjutan kami, di antaranya termasuk menjalankan Sistem Pelaporan Pelanggaran, yang ditangani oleh lembaga independen dengan menganut prinsip-prinsip anonimitas, kerahasiaan, dan perlindungan atas identitas, isi laporan, dan diri pelapor.
Kami juga terlibat dalam komunitas global HAM. Sejak 2022, kami juga menjadi anggota United Nation (UN) Global Compact, lembaga yang mendorong kebijakan dan implementasi keberlanjutan perusahaan dan mendukung tujuan luas PBB, khususnya Sustainable Development Goals. Partisipasi Merdeka dalam UN Global Compact akan meningkatkan kinerja keberlanjutan Merdeka melalui akses keanggotaan terhadap jaringan, panduan, pelatihan, dan kolaborasi industri dalam tingkat nasional dan global, begitu pula dengan hal-hal terkait HAM.
Pada 2022, Merdeka berpartisipasi pada Business and Human Rights Academy: Pelatihan Uji Tuntas Hak Asasi Manusia yang dilaksanakan oleh UNDP (United Nations Development Programme) dan pemerintah Jepang. Pelatihan tersebut memberikan pemahaman dan langkah-langkah praktis cara melakukan uji tuntas hak asasi manusia sesuai dengan The United Nations Guiding Principles on Business and Human Rights.
*