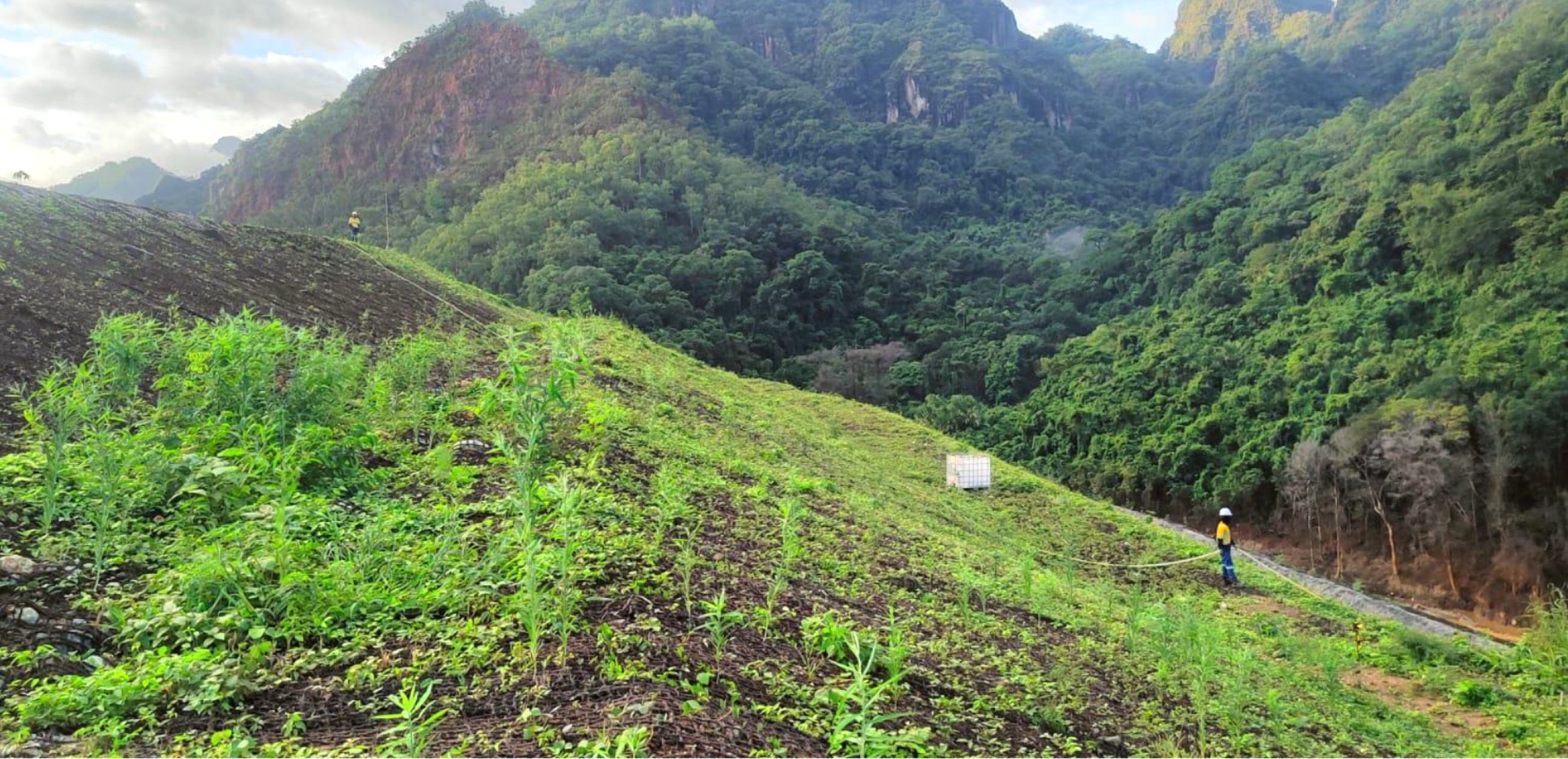 Used Cardboard for Wetar Copper Mine Land Reclamation
At the Wetar Copper Mine, used cardboard is very useful as a growth medium in the reclamation area. Since October 2022, used cardboard at the Wetar Copper Mine has been recycled into pulp to make mulch—a plant covering material to retain soil moisture and suppress weed and disease growth.
The mulch from pulp, which is an organic mulch, is then mixed with cover crops seeds, liquid fertilizer, and compost—a technique commonly called hydroseeding. Mixed mulch is applied by spraying on a large, flat area, or only slightly sloped. Meanwhile, in steep areas, mulch is affixed piece by piece to the land wall, which has been covered with cocomesh—a net of coconut fiber.
Mulch is suitable for steep land, including land with minimal topsoil. In addition, the use of organic mulch is very efficient. Unlike inorganic mulch from synthetic materials, organic mulch will decompose over time and blend with the soil, so it doesn't need to be removed after the plants have grown.
Recycling used cardboard is one of the 3R (Reduce, Reuse, Recycle) waste management programs of the Environment Section, Mining Department at the Wetar Copper Mine on Wetar Island, Southwest Maluku. Every day, up to 35 kg of cardboard can be collected and seven to nine sacks of used cardboard are used as mulch. Until the end of 2022, 1.5 tons of used cardboard have been recycled, or 32 percent of the total used cardboard. The great benefit is that the use of used cardboard as mulch will be continued in the 2023 program with even more storage sheds.