Through competitions and competitions, Merdeka group employees put their skills to the test.
Employee competitions can increase the enthusiasm, creativity, and togetherness of employees at work. That is what Merdeka Copper Gold wants to trigger when holding the Merdeka Innovation Award (MIA) other than to find the latest innovations, which can be applied in the company, directly from employees who best understand their work practices. With a total prize of Rp. 100 million, MIA opens registrations from November 2021 to January 31, 2022. The innovations sought are those that can improve safety and production, save costs, and improve the environment, both new ideas and those that have been implemented. Participants can be a work team, at least two people.
"This competition provides an opportunity for Merdeka people to show their abilities, along with the progress of Merdeka," said Boyke Abidin, Merdeka's Chief External Affairs, who was on the jury with Albert Saputro, Merdeka's President Director; Eric Rahardja, Chief of Commercial and Business Support Merdeka; and Raymond Hadisubrata, a management consultant representing independent parties.
Of the 45 participating teams, which came from Merdeka and its subsidiaries, 10 finalist teams were selected which were further selected into five winners: first to third place winners and two hopeful winners. The first winner came from Batutua Kharisma Permai and Batutua Tembaga Raya (BKP-BTR), employees who have only worked for six months named Abdurrahman, better known as Oman. Through the Crush Size Optimization innovation, he proposed a change in production methods that could reduce costs that had been implemented with two of his colleagues, Adhit and Kemi Kharisma, who were also working with other departments. The result? "The increase in production by 15 percent," said Oman.
Meanwhile, Aldaka Wiguna from the Geoscience department (PSF Data Lead) of Bumi Suksesindo (BSI), the second winner in this competition, used machine learning to help analyze various geological data. That way, the analysis becomes more objective because it is truly data-based, and can be used to make various decisions, from legal, social, resource, environmental, to mining operations. Aldaka, who is usually called Aldo, considers this competition very good, "Because it provides an opportunity to appreciate employee innovation," he said. He also believes that enthusiasm will be even higher if the number of prizes in the next competition is increased. Titis Wibowo, the second runner-up from Geoscience Business Improvement at Merdeka Mining Servis added that this is not only an event for employees to develop themselves, but also an event for advancing Merdeka together. This year, MIA will be held again, registration opens from October 2022.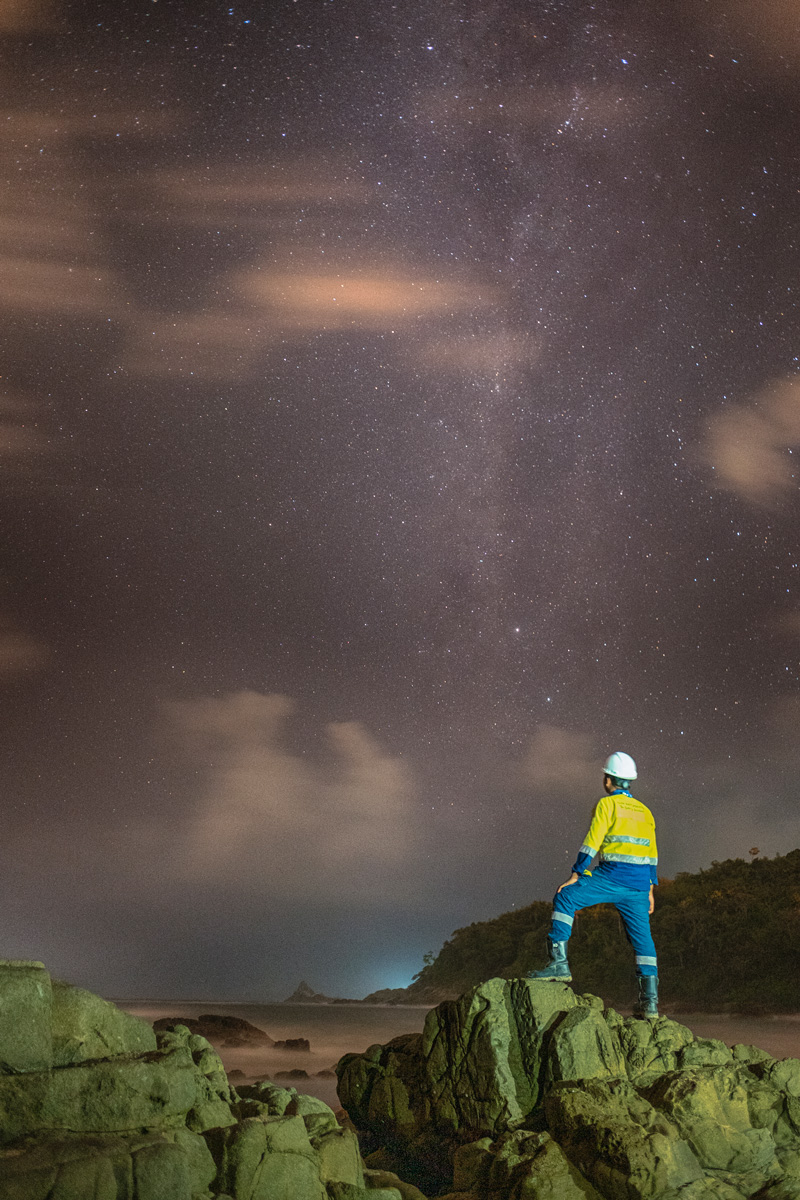 Recently, Merdeka also held an essay and photo competition to commemorate Earth Day, which falls on April 22, 2022, with the theme Where I Work is My Beautiful Little Earth. "This competition is held so that employees can be more involved in environmental issues," said Amin Radjali, manager of the HSE, Risk, and Sustainability department which organized the competition. Sitting as photography judges are Azlan Ismail, Senior Manager Risk, HSE, Sustainability; Gerick Mouton, Chief Project Development at the time; and Simon Milroy, CEO of Merdeka. While the essay judges are Boyke Abidin; Titien Supeno, Director of Human Resources; and Albert Saputro, President Director of Merdeka. The number of winners of the essay competition is the same as in the photography category: three main winners and three hopeful winners.
Indah Permatasari, administrator of the External Affairs division of BSI, who wants to practice her writing skills, is excited to join the competition. Thanks to his writing, on managing the diversity of animals that live in the forest around BSI's mining operations, he won second place. Representing BSI, Indah is not alone. Three other colleagues from BSI also won the essay competition: Ridwan Syam (1st Place), Sukadi (3rd Place), and Argha Nugraha (2nd Hope Champion)—the latter also participated in a photography competition and won first place.
The participants hope that Merdeka will continue to hold competitions. In addition to coloring the routine after work—especially for those who work daily on a site with a rooster work system—competition can hone creativity and increase collaboration between teams and departments. "The ability of employees who do not appear during work, can also be appreciated by more people," said Indah.