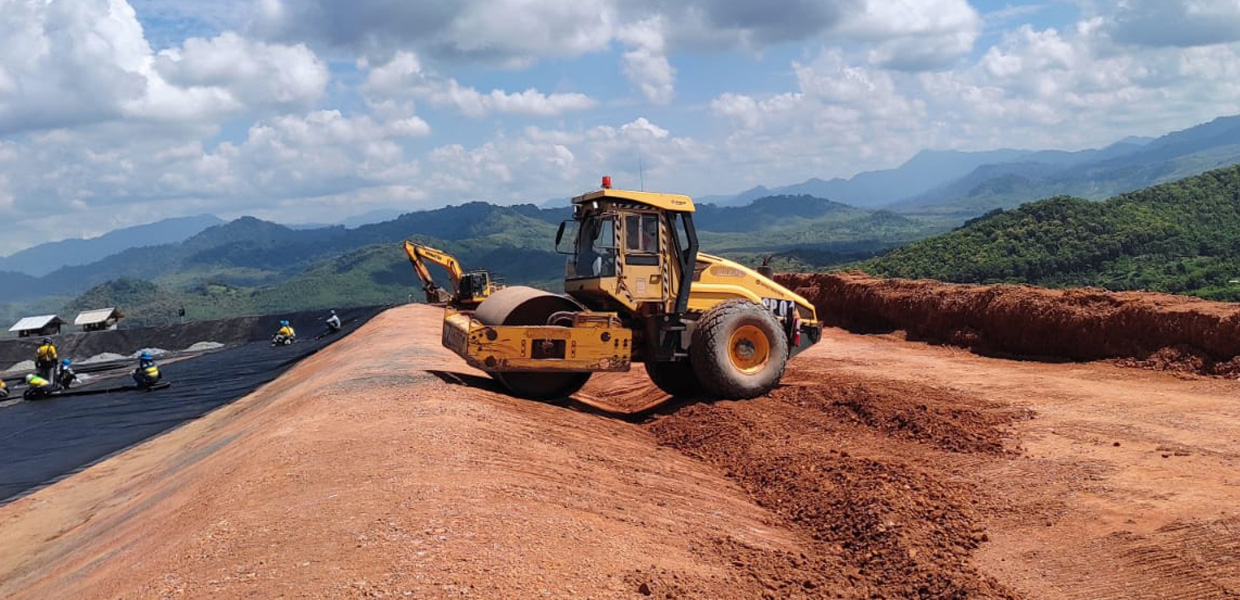 Kompetisi Karyawan Merdeka
Melalui lomba dan kompetisi, karyawan grup Merdeka menguji kemampuan mereka.
Kompetisi karyawan bisa meningkatkan semangat, kreativitas, dan kebersamaan karyawan dalam bekerja. Itulah yang ingin dipicu PT Merdeka Copper Gold Tbk saat mengadakan Merdeka Innovation Award (MIA) selain untuk menemukan inovasi-inovasi terbaru, yang bisa diterapkan di perusahaan, langsung dari karyawan yang paling memahami praktik kerjanya. Dengan total hadiah Rp100 juta, MIA membuka pendaftaran mulai November 2021 sampai 31 Januari 2022. Inovasi yang dicari adalah yang dapat meningkatkan keamanan dan produksi, menghemat biaya, dan memperbaiki lingkungan, baik yang baru berupa ide maupun yang sudah diterapkan. Pesertanya bisa merupakan tim kerja, sekurangnya berjumlah dua orang.
"Kompetisi ini memberi kesempatan kepada insan-insan Merdeka untuk menunjukkan kemampuannya, bersamaan pula dengan kemajuan Merdeka," ujar Boyke Abidin, Chief External Affairs Merdeka, yang turut menjadi juri bersama Albert Saputro, Presiden Direktur Merdeka; Eric Rahardja, Chief of Commercial and Business Support Merdeka; dan Raymond Hadisubrata, seorang konsultan manajemen yang mewakili pihak independen.
Dari 45 tim peserta, yang berasal dari Merdeka dan anak-anak perusahaannya, terpilih 10 tim finalis yang diseleksi lagi menjadi lima pemenang: juara pertama sampai ketiga dan dua juara harapan. Juara pertama berasal dari PT Batutua Kharisma Permai dan PT Batutua Tembaga Raya (BKP-BTR), karyawan yang baru enam bulan kerja bernama Abdurrahman yang lebih dikenal sebagai Oman. Melalui inovasi Crush Size Optimization, ia mengajukan perubahan metode produksi yang mampu mengurangi biaya yang sudah diterapkan bersama dua rekannya, Adhit dan Kemi Kharisma, yang juga bekerja sama dengan departemen lain. Hasilnya? "Peningkatan produksi sebesar 15 persen," ujar Oman.
Sementara itu, Aldaka Wiguna dari departemen Geoscience (PSF Data Lead) PT Bumi Suksesindo (BSI), juara kedua dalam kompetisi ini, pemanfaatan machine learning untuk membantu menganalisis beragam data geologi. Dengan begitu, analisa menjadi lebih obyektif karena benar-benar berbasis data, dan dapat dimanfaatkan untuk mengambil beragam keputusan, dari soal legal, sosial, sumber daya, lingkungan, sampai pengoperasian tambang. Aldaka, yang biasa dipanggil Aldo, menganggap kompetisi ini sangat baik, "Karena memberikan kesempatan untuk mengapresiasi inovasi karyawan," ujanya. Ia juga yakin antusiasme akan semakin tinggi jika jumlah hadiah dalam kompetisi berikutnya ditambah. Titis Wibowo, peraih juara harapan kedua dari Geoscience Business Improvement di Merdeka Mining Servis menambahkan, bahwa ini bukan hanya ajang karyawan mengembangkan diri, tapi juga ajang memajukan Merdeka bersama-sama. Tahun ini, MIA akan kembali diadakan, pendaftaran dibuka mulai Oktober 2022.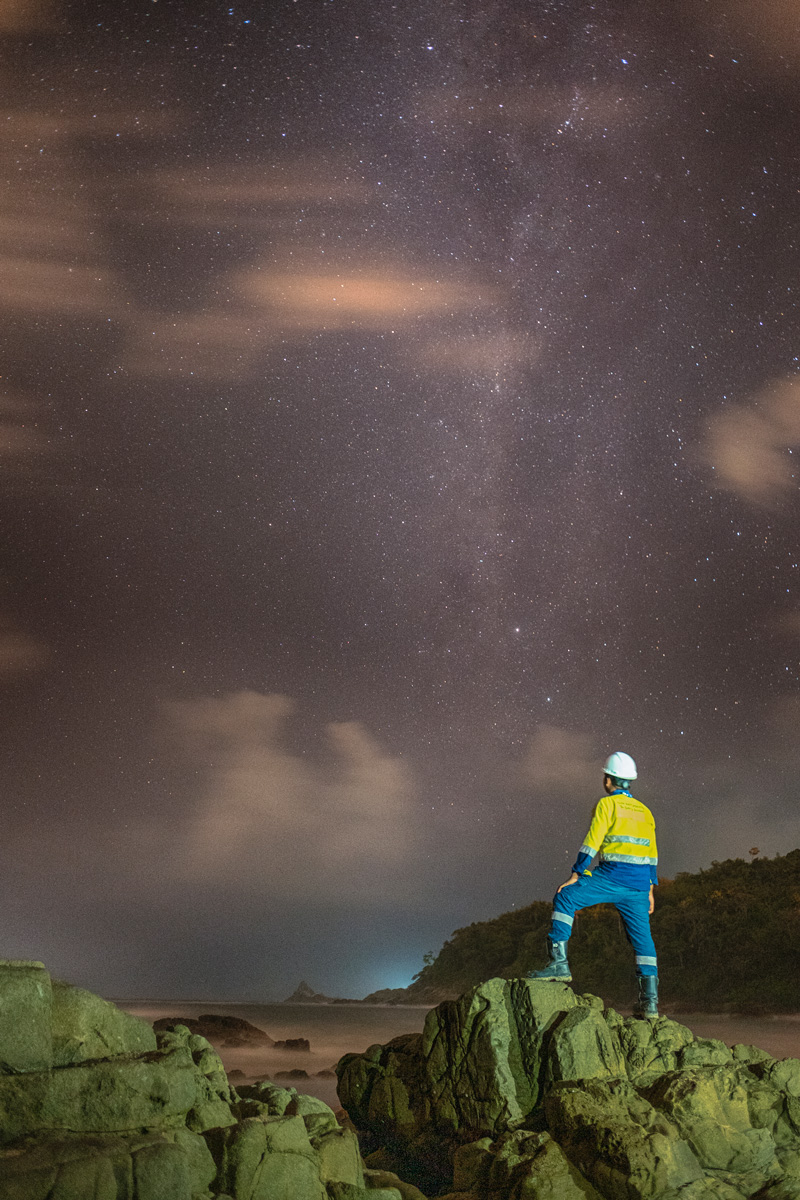 Baru-baru ini, Merdeka juga mengadakan lomba esai dan foto untuk memperingati Hari Bumi, yang jatuh pada 22 April 2022, dengan tema Tempatku Bekerja adalah Bumi Kecilku yang Indah. "Kompetisi ini diadakan agar karyawan dapat lebih terlibat dalam persoalan lingkungan hidup," ujar Amin Radjali, manajer dari departemen HSE, Risk, and Sustainability yang menyelenggarakan kompetisi. Duduk sebagai juri fotografi adalah Azlan Ismail, Senior Manager Risk, HSE, Sustainability; Gerick Mouton, Chief Project Development saat itu; dan Simon Milroy, CEO Merdeka. Sementara juri esai adalah Boyke Abidin; Titien Supeno, Direktur Human Resources; dan Albert Saputro, Presiden Direktur Merdeka. Jumlah pemenang lomba esai sama dengan kategori fotografi: tiga juara utama dan tiga juara harapan.
Indah Permatasari, administrator divisi External Affairs BSI, yang ingin melatih kemampuan menulisnya, bersemangat mengikuti lomba. Berkat tulisannya, tentang pengelolaan keanekaragaman satwa yang hidup di hutan sekitar operasi tambang BSI, ia meraih juara kedua. Mewakili BSI, Indah tidak sendiri. Tiga rekan lain dari BSI turut memenangkan lomba esai: Ridwan Syam (Juara 1), Sukadi (Juara 3), dan Argha Nugraha (Juara Harapan 2)—yang terakhir ini juga mengikuti lomba fotografi dan meraih juara pertama.
Para peserta berharap agar Merdeka terus mengadakan kompetisi. Selain untuk mewarnai rutinitas setelah bekerja—terutama bagi mereka yang sehari-hari bekerja di site dengan sistem kerja rooster—kompetisi dapat mengasah kreativitas dan meningkatkan kerja sama antar tim dan departemen. "Kemampuan karyawan yang tidak muncul selama bekerja, juga dapat diapresiasi lebih banyak orang," ujar Indah.