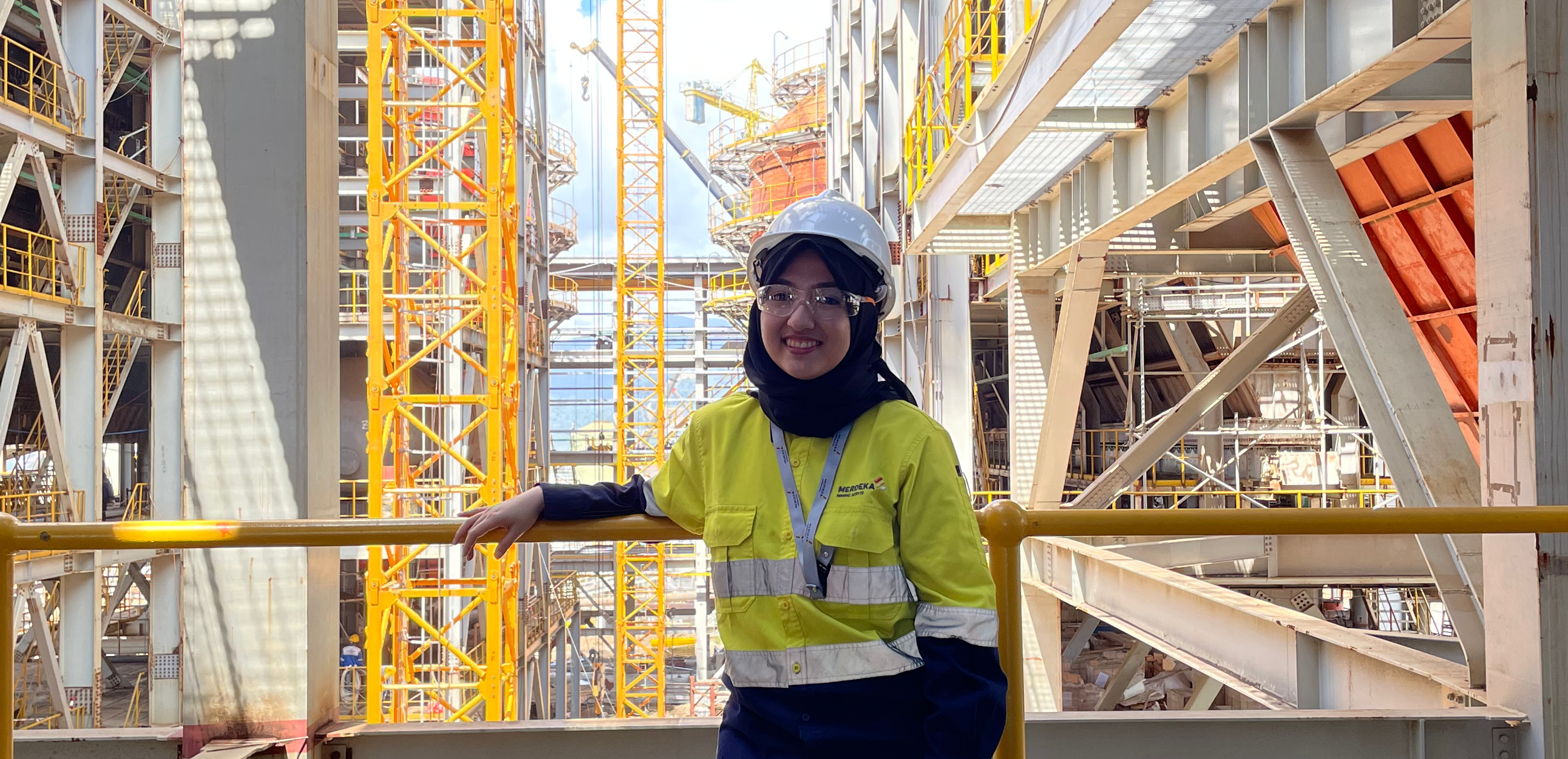 Merdeka Young Talent Program Reopens Its Doors
This year, the Merdeka Young Talent Program (MYTP) once again offers the opportunity for talented youth to be prepared for future leadership roles at PT Merdeka Copper Gold Tbk. In this structured two-year development program, selected participants will work while undergoing intensive training to understand the ins and outs of the company's business operations. They will learn to interact and adapt within dynamic teams. Guided by the industry's best mentors, they will grow into professionals capable of designing and implementing concepts strategically and effectively.
Since its inception in 2021, MYTP has seen three cohorts, with the number of participants steadily increasing each year—from 10 individuals in 2021 to 28 and 31 individuals in 2022 and 2023, respectively.
"I am proud to be part of MYTP. I've had the opportunity to learn about complex mining projects from experts in their respective fields," said Wanda Nirmala Santoso, a member of MYTP's inaugural cohort, who now works as a Junior Mechanical Engineer for the Tujuh Bukit Copper Project in Banyuwangi, East Java.
"The challenging MYTP recruitment process was an excellent way to test my skills and knowledge," said Anisa Fakhira Mulya, reflecting on her MYTP journey in 2022. As an MYTP Trainee, Anisa works in Operational Readiness at the Merdeka headquarters in Jakarta. "I am enthusiastic and committed to making a positive impact on this industry," she added.
MYTP is open to participants from various mining-related study programs. Anyone with a maximum age of 25 years for bachelor's graduates and up to 27 years for master's degree, with a minimum GPA of 3.3, can apply. Registration for MYTP 2023 will be closed on 30 September 2023 and selected candidates will be informed via email to take the online test on 2–6 October 2023. Participant selection will occur from mid-October to December 2023. For more detailed information about MYTP, please visit this page.
"Merdeka highly regards participants that show potential to be future leaders," said Firdausya Adhwa Tastama, part of MYTP's second cohort, serving in Technical Services for the Tujuh Bukit Copper Project. Her advice to prospective participants: "Be yourself and practice before the exams and interviews."
*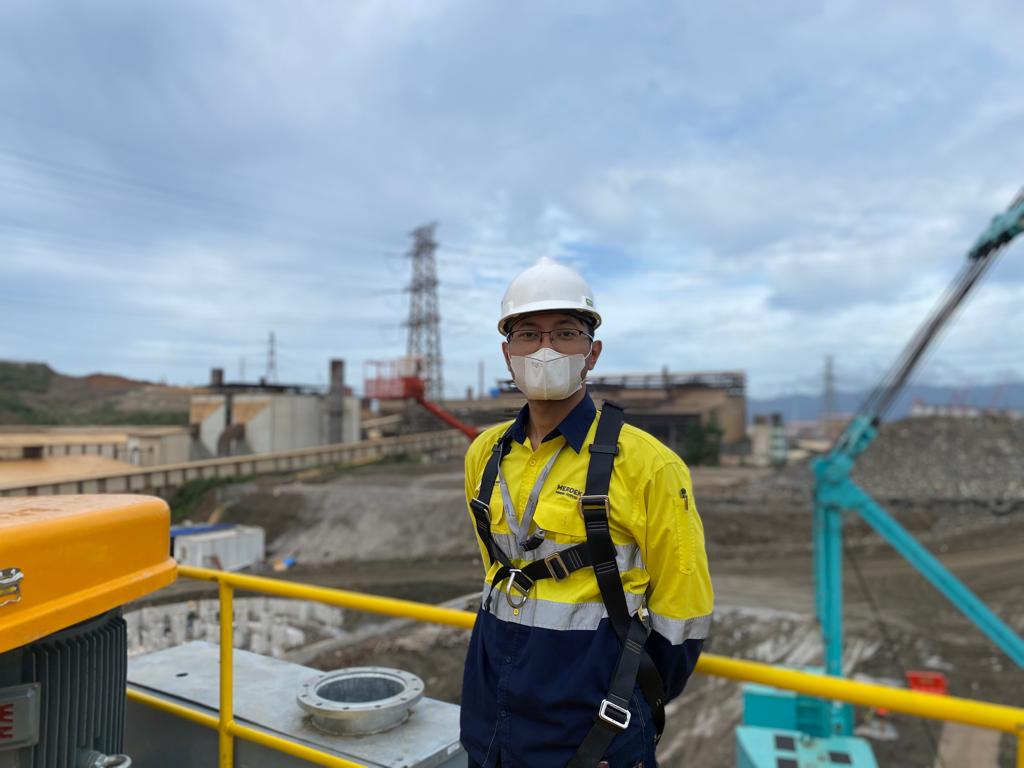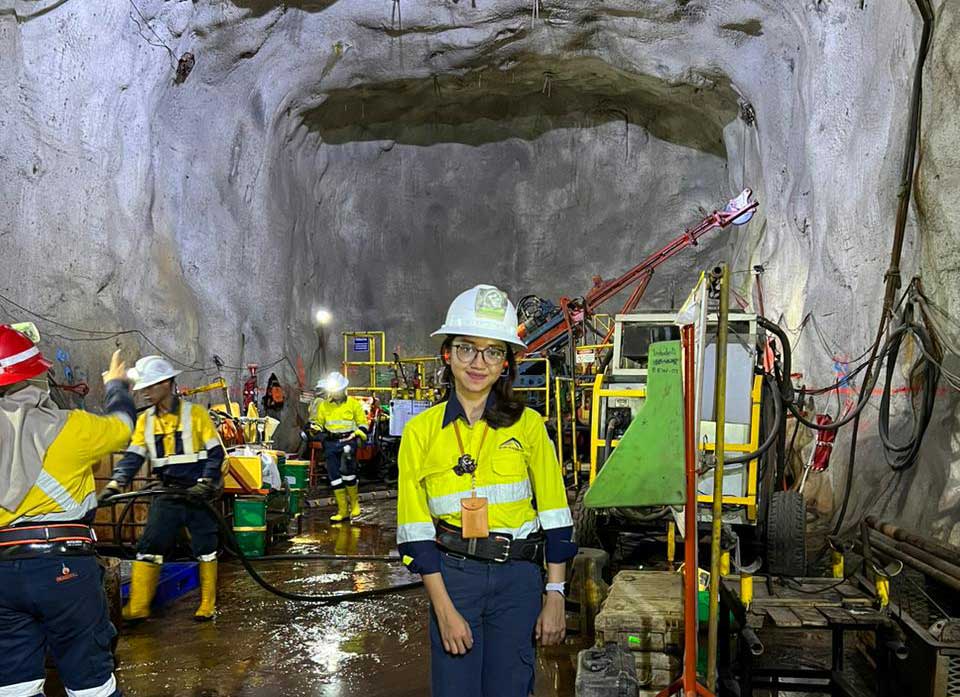 Main photo: Anisa Fakhira Mulya, Operational Readiness PT Merdeka Copper Gold Tbk.