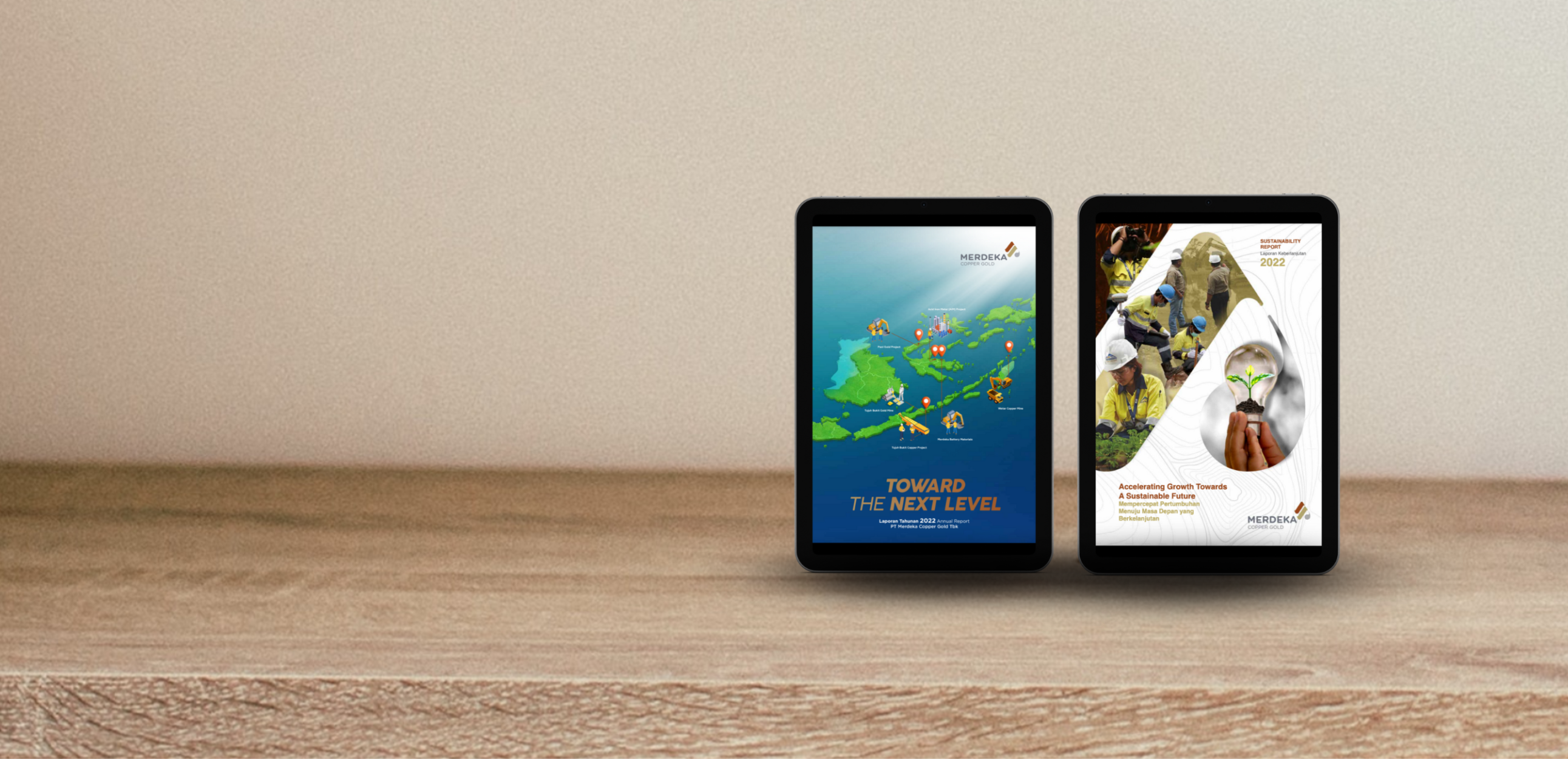 Merdeka's 2022 Annual and Sustainability Report Has Been Published
PT Merdeka Copper Gold Tbk has published its 2022 Annual Report and 2022 Sustainability Report. Both reports are publicly accessible on this website and have been submitted to the Financial Services Authority, which regulates annual reporting obligations for public companies. Every year, transparent and accurate information regarding financial performance and sustainability, and corporate social responsibility is published by Merdeka to increase accountability to stakeholders in the two reports.
In addition to noting improved financial performance, stability of mine production, and progress on mine project development, Merdeka's 2022 Annual Report also highlights the major acquisition of a nickel mine and smelter that will engage Merdeka in the global supply chain for electric vehicle batteries. Merdeka's 2022 Sustainability Report, which was written in accordance with national regulations and GRI (Global Reporting Initiative) standards, focuses on sustainability performance, which since 2022 has been covered by Merdeka's Six Pillars of Sustainability Strategy. This report notes Merdeka's various programs, policies, and sustainability strategies which continue to strengthen and improve.
The issuance of the two reports follows the publication of previous information: Q4 2022 Financial Performance, Consolidated Mineral Resources and Ore Reserves Statement as of 31 December 2022, drilling results of the Pani Gold Project (April 2023) and Tujuh Bukit Copper Project (March 2023), and Corporate Update of PT Merdeka Battery Materials.