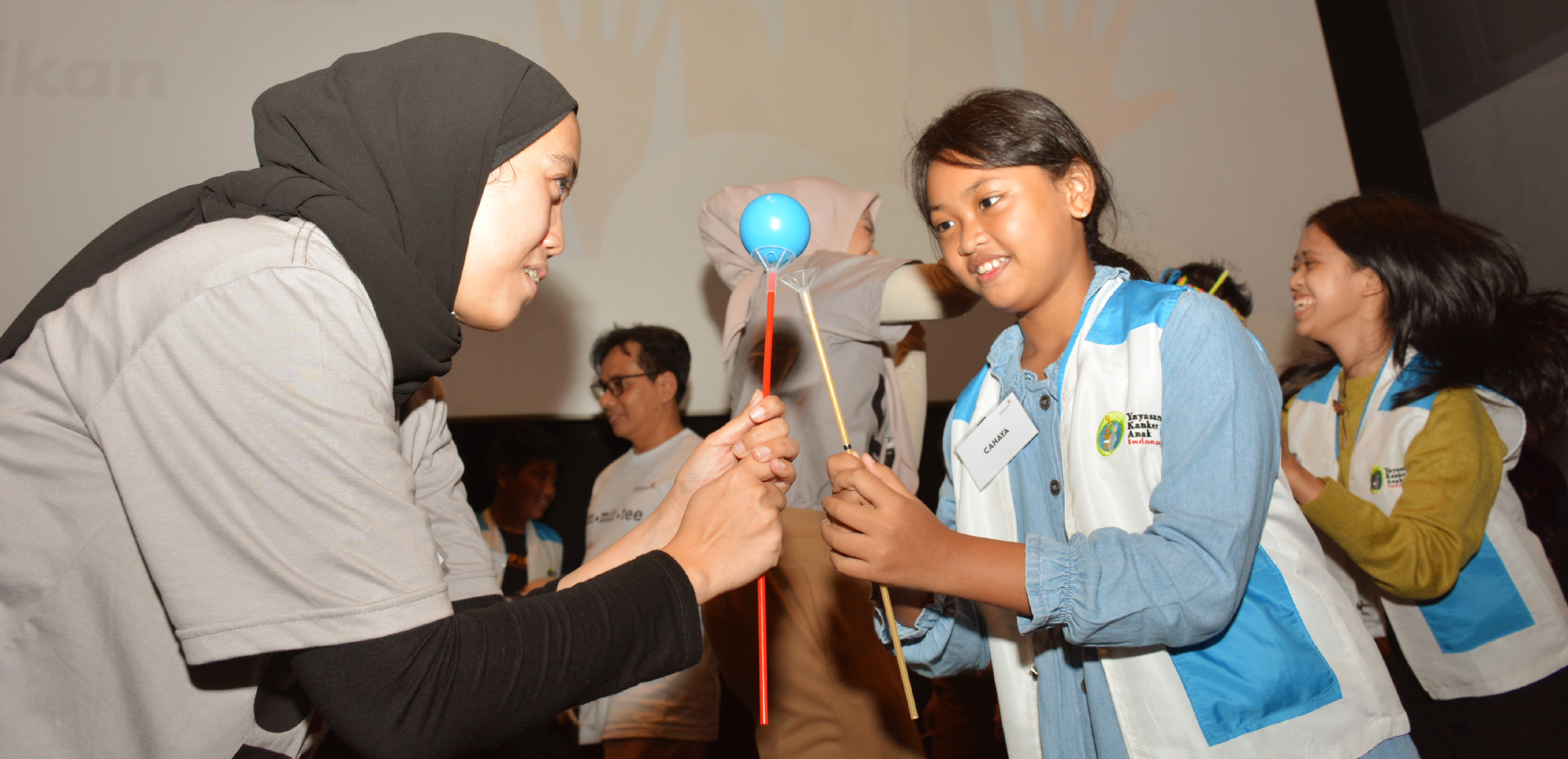 Merdeka's Employees Social Service
Corporate Volunteer Program 2023: Bakti Merdeka has been launched. This program, in line with the company's values, invites employees of PT Merdeka Copper Gold Tbk to voluntarily share their time, joy, skills, and services in social activities.
This year, Bakti Merdeka is in collaboration with the Indonesian Children's Cancer Foundation (YKAI), an institution that has assisted over 5,000 children with cancer from underprivileged families since 2018. YKAI provides support such as medicines, transportation, entertainment, and encouragement, not only to the young patients but also to their parents, partially made possible through partnerships with various entities, including companies like Merdeka.
The inaugural Bakti Merdeka event took place at Flix Cinema, SCBD, South Jakarta, on July 31, 2023. The agenda included Merdeka employees who had registered as volunteers playing games with the children from YKAI throughout the morning until noon. After lunch, the children returned to watch the movie Elemental (2023) together with their parents in the same screening room.
Bakti Merdeka was opened by Tom Malik, the General Manager of Corporate Communication at Merdeka. He expressed gratitude to the participating employees and was delighted that the number of registrants exceeded capacity. Out of 25 registrants, only 18 employees could participate. The children's participation depended heavily on their medical schedules and health conditions. Due to the illness of two prospective participants, only 16 children took part on the day of the event.
The employees and children aged from 5 to 18 years then engaged in various games, either as individual teams or in groups with other partners. A series of games were held, from eating biscuits placed on foreheads using facial expressions only, to relaying small plastic balls with straws, and stacking plastic cups in a tiered manner. These teamwork-intensive games were carried out in a cohesive, fun, and warm atmosphere.
"I'm happy I got two prizes!" exclaimed Alvino (5 years old), who won the first two games while dancing around.
"The event was fun," added Syifahliana (8 years old), the winner of the final game. "I also have a message: may the Merdeka's volunteer always stay healthy."
The event concluded with a donation of Rp25 million from Merdeka to support YKAI's programs. The donation was presented by Boyke Poerbaya Abidin, the Chief of External Affairs at Merdeka, to Sallyana Sorongan, the Chairperson of YKAI.
"Everyone should be able to give back to our community," said Boyke. "This togetherness needs to be continuously fostered in the future."
The employees involved accompanied the children with joy in their hearts. Rizfa Rendo, an Estimating Manager at Merdeka Mining Services, accompanied Fariz, who was also 11 years old like his own child. "Today, I accompanied them during the games, and even though I lost, we were still happy," he said. "Luckily, they remained enthusiastic. So, there's more fun for everyone."
"This event is heartwarming," said Ni Luh Dila Wahyu Kinanti, a Project Engineer at Merdeka, who accompanied Alvino, who received the most prizes. "They are so adorable and cute."
The collaboration with YKAI in Bakti Merdeka will continue until the end of 2023 with various activities and support, including book and gadget donations, knowledge sharing, storytelling, and medical transportation.
"With today's event, the children are happy, and the parents are happy too," said Yoldi Tuju, Vice-Chairman of YKAI. "It's important for children with cancer to feel accepted, that they are entitled to good health and will continue to fight. Events like this strengthen their fighting spirit even more."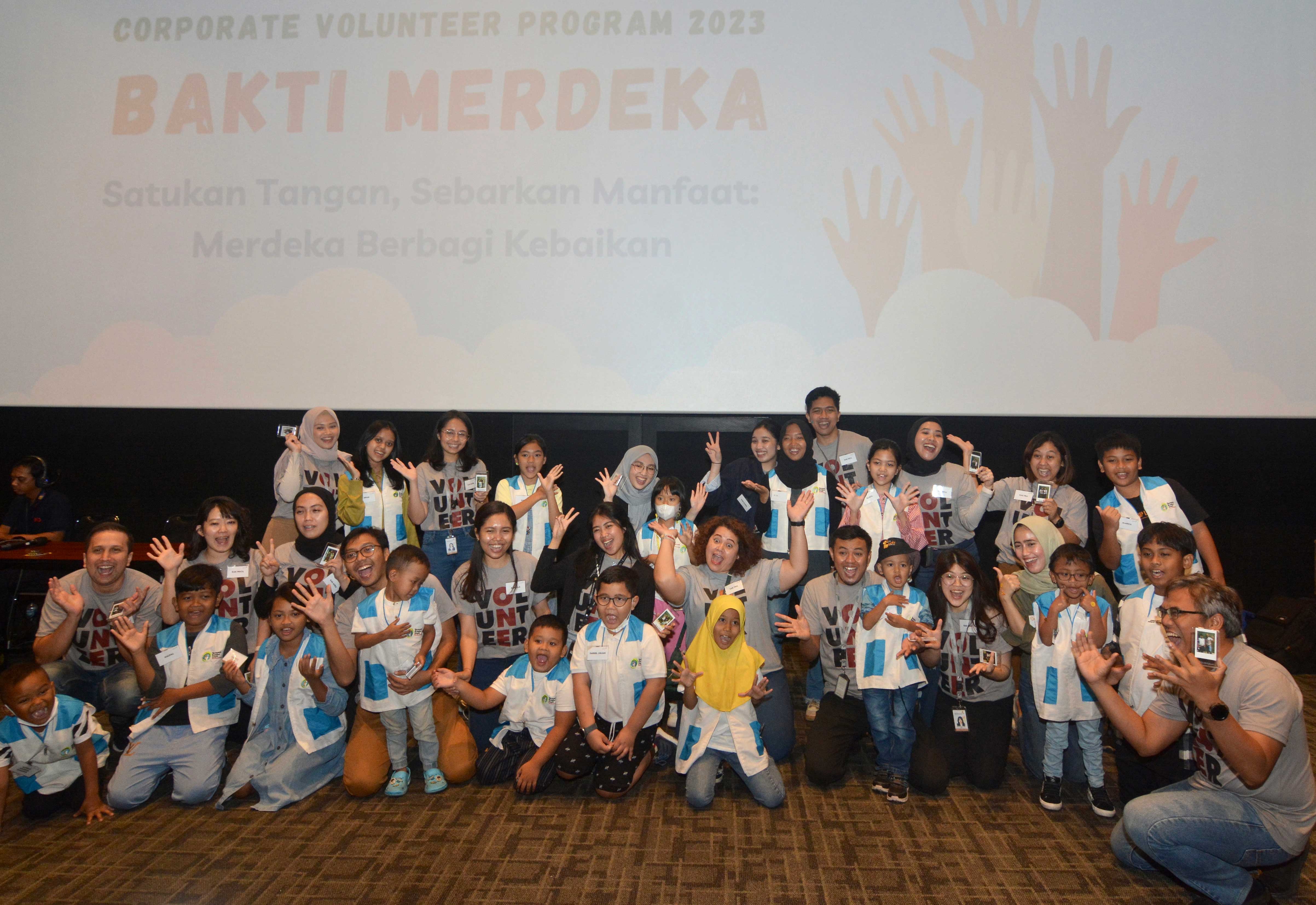 *