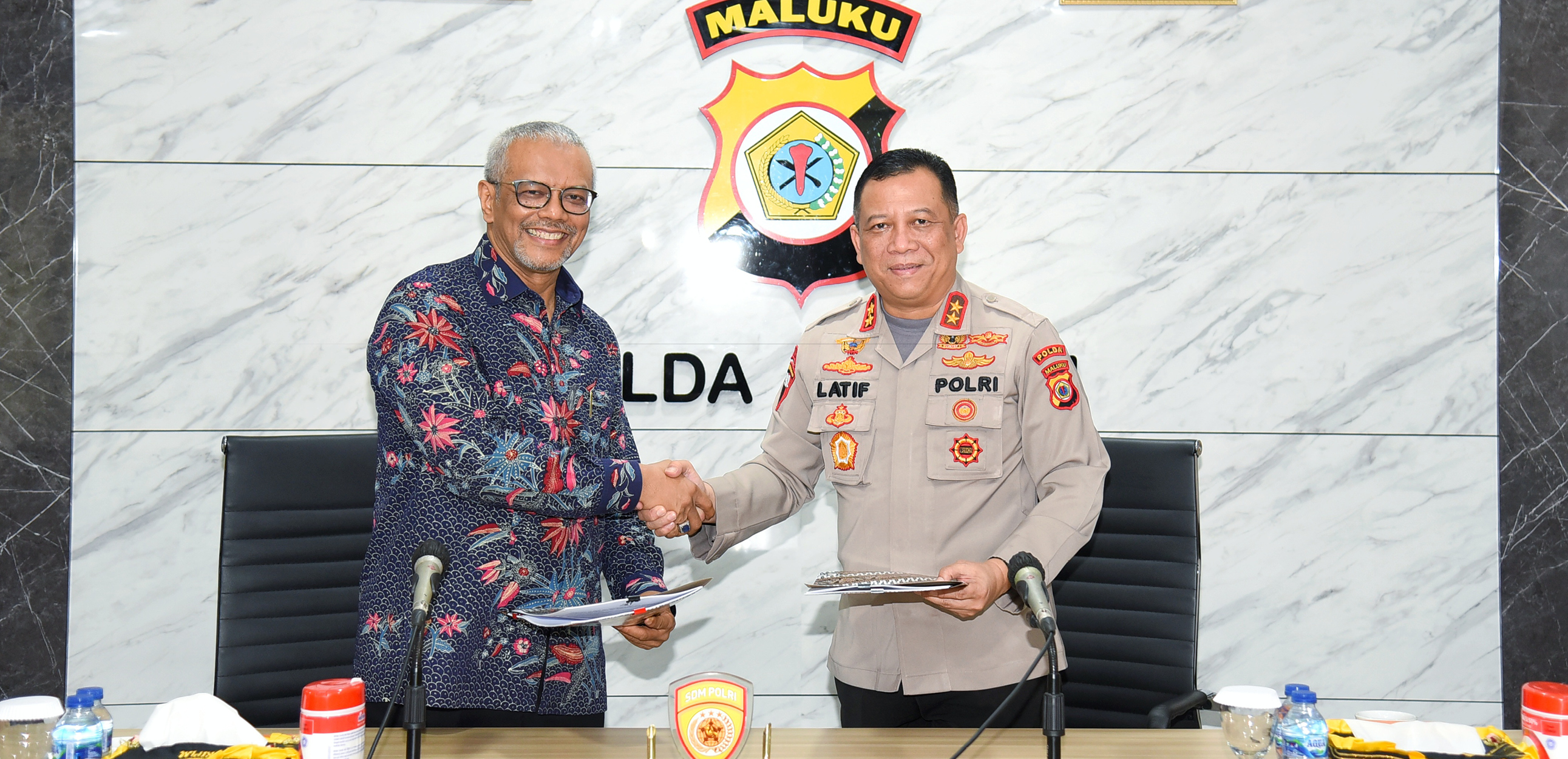 Wetar Copper Mine Security Cooperation
The Wetar Copper Mine extended cooperation with the Maluku Regional Police to secure mining operations. Located on Wetar Island, Southwest Maluku, the Wetar Copper Mine, which has been operating under PT Merdeka Copper Gold Tbk since 2018, is managed by PT Batutua Kharisma Permai and PT Batutua Tembaga Raya (BKP-BTR).
The Cooperation Agreement (PKS) was signed for securing the Wetar Copper Mine on 16 February 2023 by Boyke P. Abidin, Director of BKP-BTR, and Head of the Maluku Regional Police, Inspector General of Police Lotharia Latif at the Maluku Regional Police Headquarters, Ambon City.
"The Wetar Copper Mine has copper as well as other minerals that are crucial for making raw materials for the world's electric vehicle batteries," said Boyke P. Abidin. "Security of mining operations is very necessary."
The security cooperation of the Wetar copper mine has been going on since 2018 and in this agreement, the period of the previous agreement which was two years changed to five years. This agreement refers to Merdeka's Human Rights Policy and Police Regulation No. 7 of 2019 concerning Assistance in Security Services for National Vital Objects and Certain Objects. In this cooperation, the Wetar Copper Mine is included in the status of a Certain Object.
"The signing of the PKS is following President Joko Widodo's directions during a meeting of the military and police leaders last week," said the Inspector General of Police. Lotharia Latif, "so that the military and police will help secure the smooth running of mining operations."
In the cost of security services that are in line with the Indonesian Police Index Norms, there is also an obligation to pay Non-Tax State Revenue (PNBP). Through this collaboration, in addition to obtaining security guarantees, the Wetar Copper Mine also contributes to PNBP.