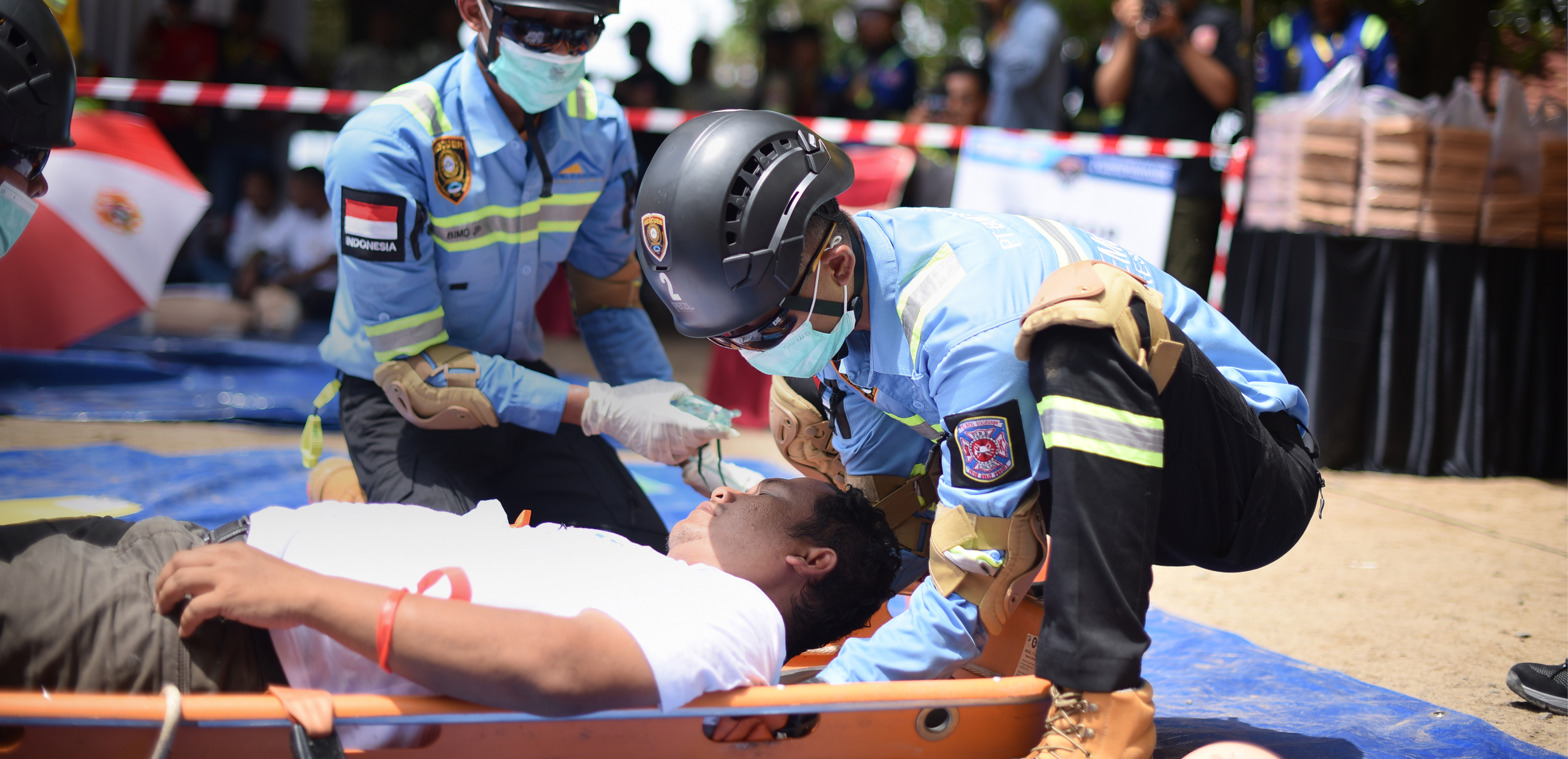 PT Bumi Suksesindo Menjadi Tuan Rumah Indonesian Fire and Rescue Challenge ke-19
PT Bumi Suksesindo (BSI) menjadi tuan rumah Indonesian Fire and Rescue Challenge (IFRC) ke-19. Diikuti oleh 24 tim perwakilan berbagai perusahaan di Indonesia, termasuk PT Merdeka Copper Gold Tbk selaku perusahaan induk BSI, acara di Banyuwangi, Jawa Timur pada 14–22 November 2022 ini merupakan wadah berbagi ilmu penyelamatan. BSI turut berpartisipasi dan memenangkan sejumlah kategori tantangan, di antaranya tim bersemangat terbaik dan juara harapan pertama untuk High Angle Rescue dan Hazmat Spill Response. Sementara Merdeka memenangkan kategori tim dengan performa terbaik dan juara harapan pertama dan ketiga untuk Road Accident Rescue and Mass Casualty Response dan Firefighter Competency Test.
Pengelolaan IFRC oleh BSI merupakan wujud komitmen Grup Merdeka terhadap keselamatan dalam setiap aspek pertambangan. BSI turut menjadikan acara IFRC untuk mendukung pariwisata Banyuwangi dengan menempatkan kegiatan utama di area wisata: Pulau Merah, Pantai Boom Marina, dan Gedung Wanita Banyuwangi demi memicu perekonomian lokal. BSI turut pula melibatkan UMKM dan warga lokal sebagai pendukung acara.
Sehari setelah IFRC, BSI mengirim tim tanggap darurat (Emergency Response Team/ERT) dan bantuan logistik ke Cianjur, Jawa Barat yang terlanda gempa dua hari sebelumnya. Tim ERT BSI, yang sering terlibat dalam berbagai misi kemanusiaan di wilayah bencana, bergabung dengan tim siaga bencana di bawah koordinasi Kementerian ESDM sampai awal Desember.