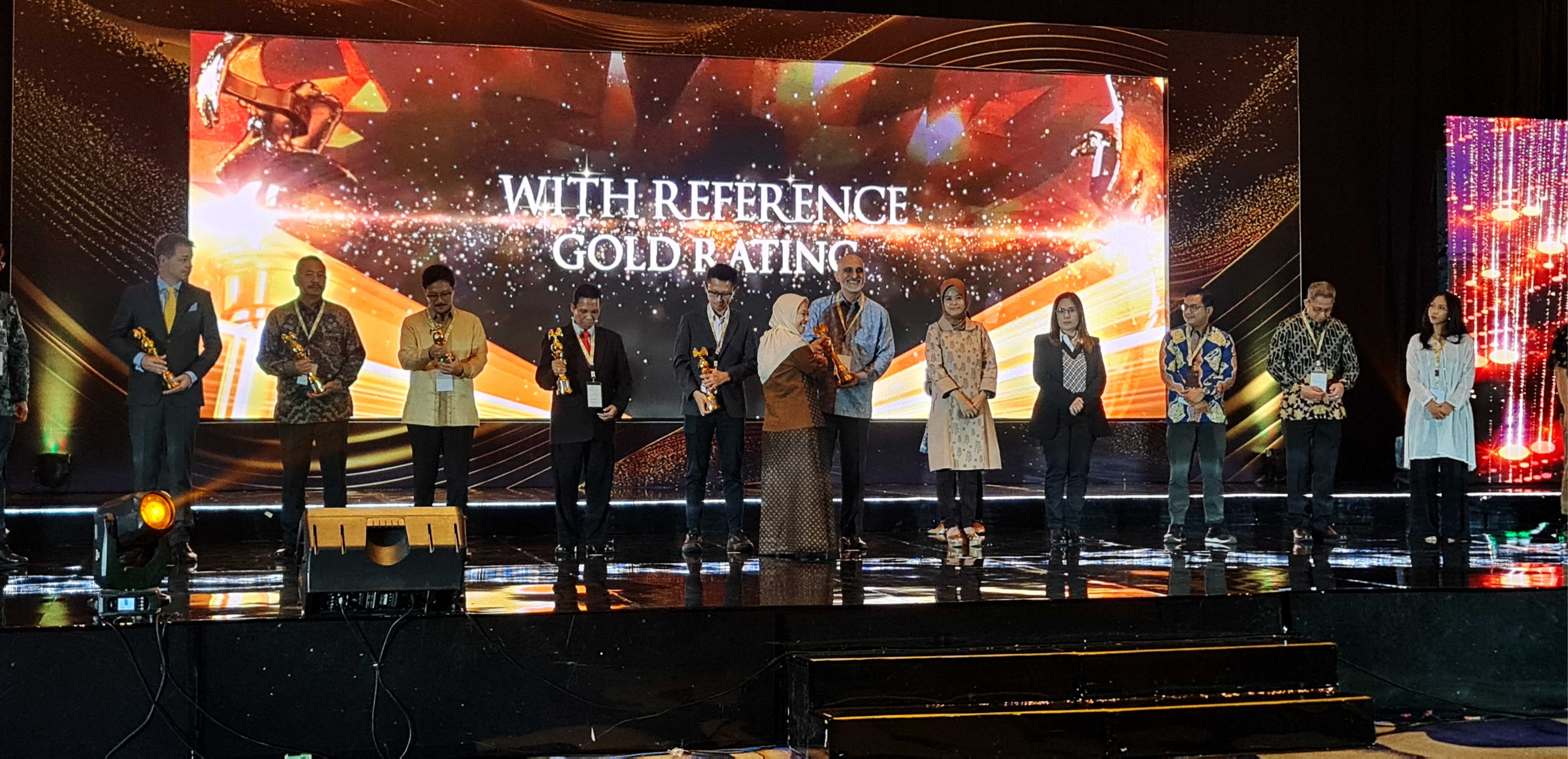 Various Sustainability Awards for the Merdeka Group
The 2022 Sustainability Report of PT Merdeka Copper Gold Tbk has been honored with the Gold Rank for its quality in disclosing sustainability performance, commitment, and strategies. This recognition was bestowed at the Asia Sustainability Reporting Rating (ASRRAT) 2023, an annual event held since 2005 to encourage the improvement of the quality of corporate sustainability reports.
ASRRAT is organized by the National Center for Corporate Reporting (NCCR), the first independent organization in Indonesia to utilize the term "sustainability report" and develop it. Held at the Raffles Hotel in Jakarta on November 6, 2023, the event had the theme "Navigating the Path to Net Zero: Accelerating Climate Action in Asia" and featured participation from 68 companies, including those from Bangladesh, the Philippines, Australia, and Russia.
The ASRRAT 2023 assessment team consisted of five judges and 18 certified assessors who evaluated sustainability reports based on the level of compliance with Global Reporting Initiative (GRI) standards, Financial Services Authority Regulation No. 51/POJK.03/2017, and GRI Disclosure Sector Standards. NCCR assigns four ranks for sustainability reporting, with Platinum as the highest, followed by Gold, Silver, and Bronze.
"We are very proud that the quality of Merdeka's Sustainability Report has received recognition and a high appraisal from NCCR," said Albert Saputro, President Director of PT Merdeka Copper Gold Tbk." This award will further enhance our commitment to reporting sustainability performance transparently and with the highest quality.."
Ali Darwin, the NCCR Executive Board Chairman, expressed gratitude to all the companies participating in ASRRAT 2023. "Your dedication to transparency, accountability, commitment, and initiatives to measure and mitigate environmental and social impacts are truly inspiring," he said. "Your sustainability reports provide valuable insights into progress in reducing emissions, conserving resources, and promoting social justice."
The ASRRAT award is part of a series of sustainability achievements for the Merdeka Group. In August 2023, PT Merdeka Battery Materials Tbk, a subsidiary of Merdeka, also received the TrenAsia ESG Award 2023 in the Action category for the nickel company sector. This award recognizes MBM's commitment and performance in applying environmental, social, and good governance principles and developing sustainable products to support global energy transformation.
Furthermore, since October 2023, Merdeka's ESG rating has improved from BBB to A. This rating upgrade makes Merdeka the only mining company in Indonesia to receive an A rating in the Diversified Metals and Mining MSCI category.
*

 Main photo: Asia Sustainability Reporting Rating (ASRRAT) 2023 awards ceremony.