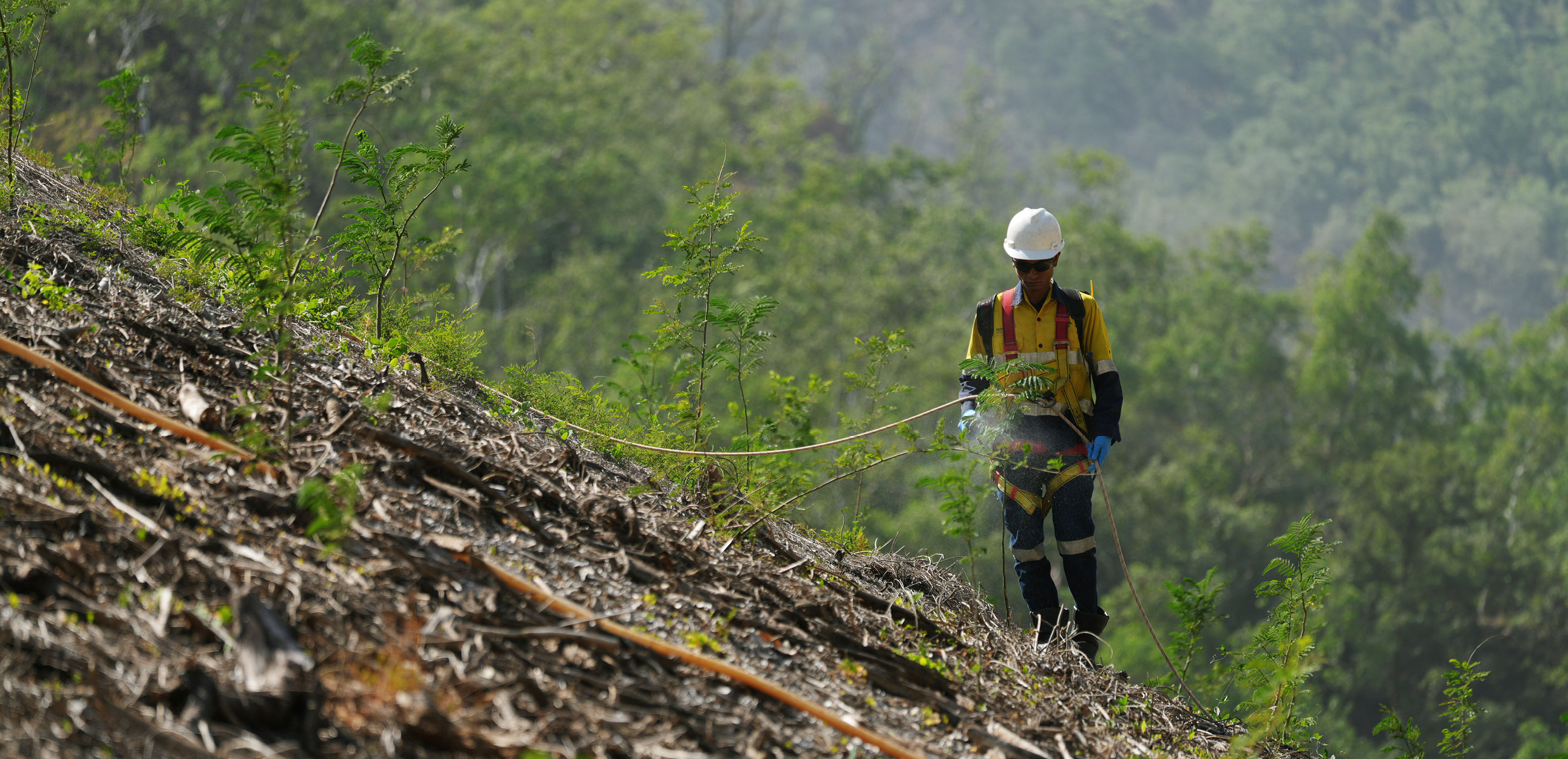 Peringkat ESG MSCI Merdeka Naik Menjadi A: Tertinggi dalam Industri Pertambangan Indonesia
PT Merdeka Copper Gold Tbk mendapatkan kenaikan peringkat ESG MSCI (Morgan Stanley Capital International), dari BBB menjadi A. Diakui oleh lembaga investasi di seluruh dunia, peringkat ESG MSCI mengukur eksposur ribuan perusahaan di seluruh dunia terhadap risiko dan peluang lingkungan, sosial, dan tata kelola (Environment, Social, and Governance/ESG) jangka panjang. Kenaikan peringkat ini makin mengukuhkan komitmen kuat Merdeka dalam menerapkan standar ESG di setiap operasi tambangnya. Dengan capaian ini, Merdeka menjadi satu-satunya perusahaan tambang Indonesia dalam kategori MSCI Diversified Metals and Mining yang mendapatkan peringkat A.
"Kami sangat bangga bahwa komitmen dan kinerja ESG Merdeka mendapatkan pengakuan dan penilaian tinggi dari lembaga prestisius global seperti MSCI," ujar Albert Saputro, Presiden Direktur PT Merdeka Copper Gold Tbk. "Kenaikan peringkat ini menegaskan keunggulan Merdeka sebagai perusahaan tambang yang mengedepankan keberlanjutan, sejalan dengan visi kami untuk menjadi pemimpin global di industri pertambangan dan logam Indonesia."
Merdeka selalu berusaha untuk mencapai kinerja lingkungan yang unggul dan memperkuat aksi sosial melalui perbaikan berkelanjutan pada sistem manajemen lingkungan dan sosial perusahaan.
Di sisi sosial, Merdeka selalu memastikan keselamatan dan kesehatan para pekerja maupun masyarakat di sekitar operasi perusahaan, termasuk memastikan karyawan mendapat kompensasi yang wajar serta terlindungi hak-haknya. Merdeka berkomitmen menghormati dan menegakkan hak asasi manusia, dan mendukung peningkatan kesejahteraan masyarakat melalui program Pemberdayaan dan Pengembangan Masyarakat (PPM), terutama yang berada di sekitar area operasi perusahaan, sebagaimana dinyatakan dalam Kebijakan Hak Asasi Manusia, Kebijakan Keberlanjutan, dan Kebijakan Masyarakat Merdeka.
Merdeka juga senantiasa memperhatikan dan mematuhi prinsip-prinsip Tata Kelola Perusahaan yang Baik (Good Corporate Governance/GCG), serta memastikan bahwa tata kelola, struktur organisasi, kebijakan dan peraturan, serta kegiatan perusahaan mendukung komitmen Merdeka untuk menjadi perusahaan tambang terdepan di Indonesia.
"Kami tidak berpuas diri dengan capaian ini," ujar Albert. "Perusahaan akan terus meningkatkan kinerja ESG di masa yang akan datang, sehingga dapat memberikan inspirasi bagi sektor pertambangan Indonesia untuk semakin maju dalam komitmen dan penerapan keberlanjutan dalam pengelolaan kegiatan operasi perusahaan."